Best Games for iPod Touch, 5 Great Games!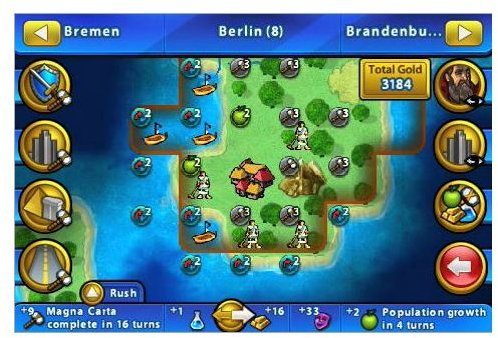 You got the iPod Touch, now what else are you supposed to do but fill it with games to play on the go? However, you only want to spend your hard earned money on the best games, right? Well, you've come to the right place. These are the best games on the iPod Touch money can buy. Literally.
Civilization Revolution
Cost: $9.99
Do you want to rule the world? Of course, everyone does! And now you can with this pocket version of the game you played as a kid. This is a great strategy game for those of you who want to figure out the ways of the world. You don't only have to conquer other nations with force either as culture, science and economics can lead you to victory as well. With 16 different cultures to choose from you can replay it again and again. Also, the multiple difficulty levels make it a game for everyone, from novice to expert. Rule the world? Don't mind if I do.
Metal Gear Solid Touch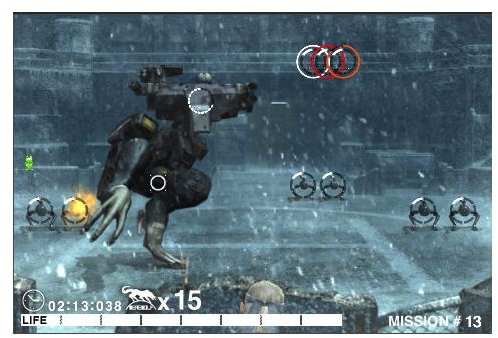 Cost: $5.99
Yep, Solid Snake is all into Mac products, and now he's in your iPod Touch too! This great release from Konami has been anticipated for a while. It is more of an FPS than other MGS games, but it works. There are lots of stages, 20 in total, that take place in different areas. Plus, the graphics are great. Also, as you progress you unlock things like wallpapers as a reward. Sound good? Thought so.
Ragdoll Blaster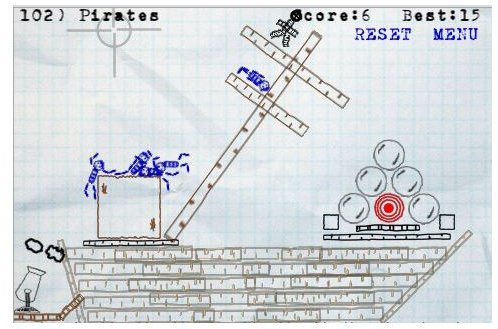 Cost: $1.99
Ever want to know what would happen if you could launch ragdolls out of a cannon? Well, it's time to find out! Ragdoll Blaster lets you do just that, and it has a cool physics engine that makes for a more realistic experience. Sure, all you do is shoot ragdolls at targets, but you have to think while you do it! This great puzzle game is hardly a handful of change, while the gameplay is top notch. The graphics are a little basic, but they add to the games over all charm. Ready. Set. Launch!
Zenonia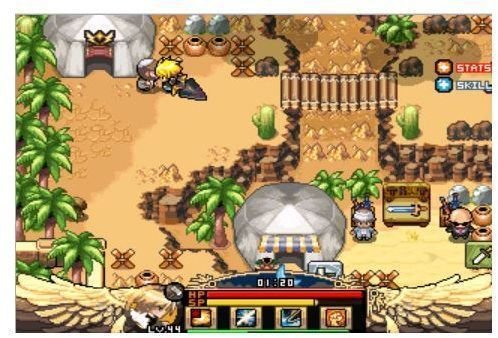 Cost: $2.99
Zenonia is a classic action RPG that harkens back to the great titles on the SNES, like The Legend of Zelda: Link to the Past. The graphics are cute and colorful with anime style sprites. The gameplay is deep and varied, you do it all from travel to villages and talk to NPCs to traverse dungeons and collect items. Plus, all of it adds up into 40+ hours of gameplay! Worth it? Yes.
Cartoon Wars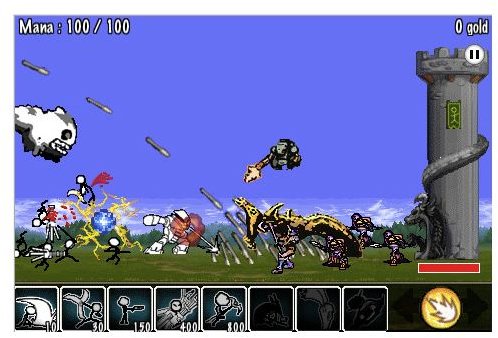 Cost: $0.99
The cheapest game of the list, Cartoon Wars is one wild ride. It is a game of tribal warfare (black and white cartoons vs. color cartoons) and you play on the side of black and white. Create units to attack and conquer the color cartoon's castles. With 30 units in total and 16 upgrades for each unit available too, getting through this game will take awhile. It is more action/real time strategy than anything else plus pure fun. The graphics are quirky and fit well with the overall mood of the game. Yeah, it is worth that whole dollar that they want you to spend.