Looking at the iOS 5 Features: The Major Features and Tools That Will Come with this Major iPod Touch Update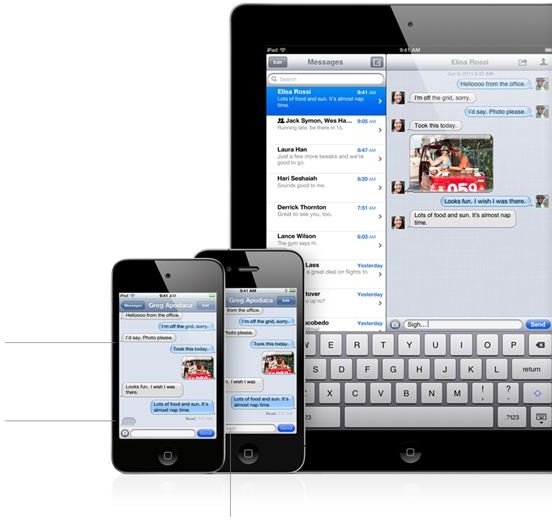 Unveiling No. 5
iOS was originally just a mobile operating system that allowed for the iPhone to run as a vessel for apps, but really was limited to the early realms of smart phone technology. Over the last four incarnations it has opened up to the iPod Touch and iPad, and has become further integrated in planning tools, social networking and your other computer devices. At the 2011 World Wide Developer's Conference from Apple, Steve Jobs finally announced the iOS 5: a major update to the operating system. What is different about the iOS 5 is that it incorporates major updates to existing features while bringing in some brand new ones that will likely bring in a whole new list of users along with it. Here is a preview which looks at the features that are coming with the full version of the update.
iMessges and Twitter
One of the most primary of the iOS 5 features that is going to change the way that the iPod Touch is used is the iMessages features. This brings in the format of the iPhone text message to an Internet-based function that goes between all iDevices. This means that it is not only the iPhone that has the ability to communicate between other iPhones with this element, but between iPads and iPod Touches as well. This opens up the communication abilities for the iPod Touch; in the past you had to use third-party instant messaging and social networking tools to actually send messages between users. This will also create a fraternal relationship between everyone using iDevices, and finally transforms the iPod Touch into a device that is more than just for planning, playing games and media.
This element is highlighted even further by Apple's validation of Twitter through the iOS 5 features. The Twitter iPod Touch app is now built right in to the iOS, and you can simply open it up and go into your own tweets in just a couple of steps. This integrates iPod Touch social networking in a way that it never had been before, and cements all iDevices as communication centered ones rather than just the iPhone being able to take that role.
Notification Center
The integration of apps onto the iPod Touch and iPhone is going to take a new step through the Notification Center, which centralizes all of the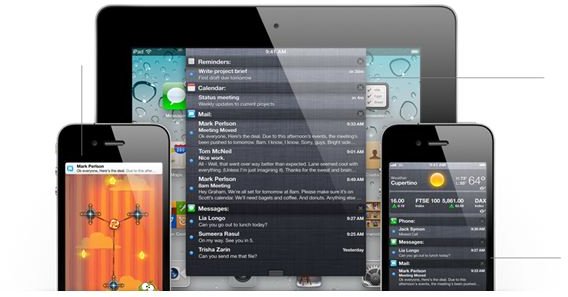 notifications that you will get through them. This may seem as though it is going to be more centered on the iPhone than the iPod Touch, but now that social networking tools like Twitter and text messaging through iMessages are universal, you will find that having this organized Notification Center is going to make things run a great deal smoother. The main conception behind this feature is that notifications will no longer force you out of a program and they will all sit together within the Notification Center for when you are ready to deal with them. This means that notifications from iMessages, social networking tools, email, and all others will be cataloged in the same location for your convenience.
Internet
The Internet is going to be assumed on the new iPod Touch platform and the iOS 5 is including dramatic updates for its two most important Internet components: Mail and Safari.
Mail does not have any fundamental changes to its format and instead has so many small updates that it is going to make mobile email a much more practical option on the iPod Touch. You will be able to organize searches with a lot of different tools and messages can be flagged easily for organization. The main element that is updated is the integration between universal contacts list, which is often first identified for the iPhone because of the calling feature, yet is almost completely matched now through the iPod Touch and iPad. You will also find that there is a complete dictionary built right in and rich text editing will finally be a feature.
Safari also sees a whole range of updates, but the main one will be the Safari Reader. This iOS 5 feature is most designed for use on the iPad, but it really is important for iPod Touch users who spend a lot of time reading from their device. What the Safari Reader does is allows you to get rid of the extra screen content from the Safari browser, like all of the essential "browser" functions such as the address bar, so that it becomes easier to read longer articles and web-based content. The tabs will also see an update and will allow you to just slide between them instead of the awkward system that is in place today.
Reminders
The Reminders system may be one of the most dramatic changes to the use of iDevices, though it is unclear how successful this will end up being on the iPod Touch since it does not hold a true GPS function. Here the Reminders allow you to create implicit lists of daily tasks and have clear reminders about when they should be done. What is nice about this is that it has the ability for full integration and you can bring it in with apps like iCal. The really impressive aspect to this is that it can use location-based indicators for when to indicate the reminder. This can work for when you leave a location it can send you a reminder, such as to check the mail when you leave your house to walk to your car.
Camera
The iOS 5 camera update is one that is going to make it much more practical for iPod Touch users, but it also shows why it will leave behind all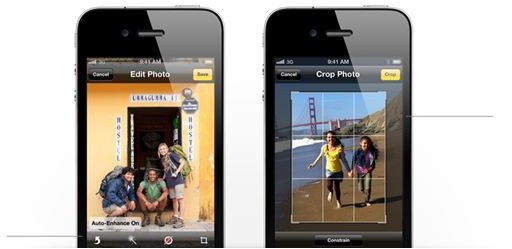 the older iPod Touch models that are camera free. Instead of having to go through the lock screen and open up the camera in quick moments when you want to get that great photo, you will be able to do it right from the lock screen. There will be a quick press option that will let you take a picture, but to look at it or get into Photos, you will still have to go through the normal process that may include a passcode.
Along with this, there has also been an update to the Photo system, and now you can do basic photo editing like removing red eyes and cropping pictures. The Photos app will also be able to create and manage photo albums on its own, which will stand as a major improvement to what is available on earlier versions of the operating system.
Game Center
Game Center will also see an upgrade, but this is not going to be so fundamental that it will change the way you approach your iPod Touch gaming. Instead, it will really just integrate iPod Touch social networking even further by allowing you to create more involved profiles with avatars, create friendships from a recommendation system, and look at people's successes and failures. This really seems like more of a push toward integrating social networking in all of Apple's features, which seems like the major force behind the iTunes Ping.
PC Free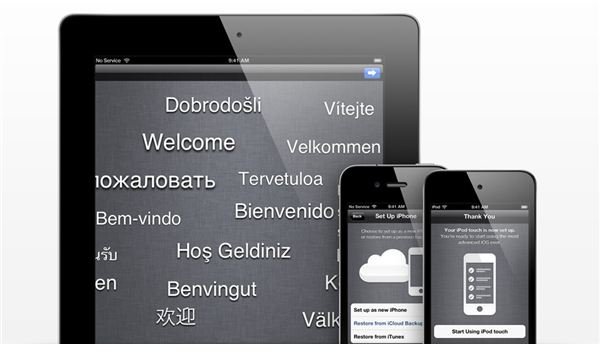 Though not all iPhone and iPad users have a regular computer, it is even more common for iPod Touch users to be going independent. This is why PC Free was added to the list of iOS 5 features, allowing it to stand as a major change in most iOS 5 previews. What it allows you to do is simply download and install the iOS updates right from your iPod Touch through a wireless Internet connection instead of having to plug in to a computer and run the update through iTunes. This is going to make keeping up to date a lot easier for users and will make sure that all devices are in the same boat even when they do not have a consistent computer to sync to. This will also motivate many users to stay completely independent, further relying on iTunes for content.
Newsstand
Newsstand also stands as another feature that was likely developed with the iPad in mind yet still works great for those who spend a lot of time reading on their iPod Touch. Here there will be a platform for magazine subscriptions to be downloaded and read in their digital format, similar to the way that e-books are addressed in iBooks. This simplifies things to a great deal and actually makes the concept of bringing in magazines on a regular feed much easier. Viewing the magazine pages will take many of the queues from the iBooks format as well, and it looks as if this is going to make reading periodicals a consistent thing for the iPod Touch audience.
FaceTime and YouTube
FaceTime is going to see a little bit of an overhaul, but this mainly just deals with iPhone and iPad devices as it will allow users to employ the 3G network rather than just Wi-Fi. For all users, there will be an improvement in the quality of video and you can finally set the FaceTime caller ID to be your email on your iPod Touch, and your phone number on your iPhone.
YouTube will again see an improvement in the ability to play 480p/720p video, yet this will be exclusive to the iPhone. You will be able to get scrolling titles for YouTube and double tapping will allow for the upload video button.
iCloud
The last major addition through the iOS 5 should not even be considered a legitimate feature, as it is a complete overhaul to the iDevice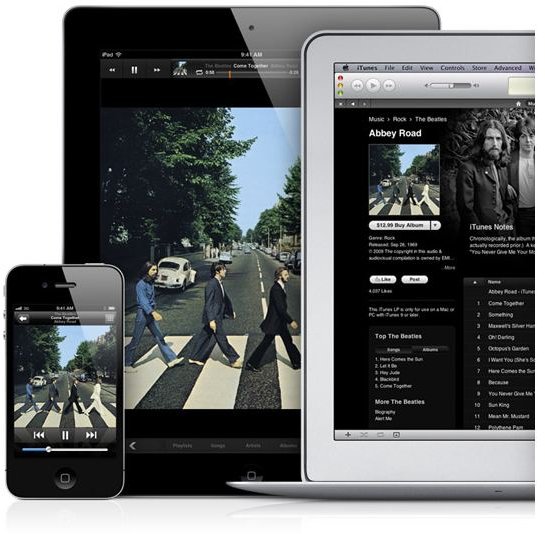 system. iCloud is a "cloud" storage system, which means that it uses remote storage facilities for content on your device. Each user is given 5 GB of storage through their own iCloud account and they can then have content from iTunes, iBook, App Store, Photos, Contacts, Bookmarks and everything else saved remotely onto that account. This will allow for access to that content from the iPod Touch, iPhone and iPad simply using different content based on the specifics of the device. This will even affect iMessages since it will be on the same account, allowing you to start a conversation on your iPod Touch and finish it on your iPhone or iPad.
What is most significant for this is your iTunes content because it allows you to sync your current music against a catalog of 18 million songs that Apple actually own the rights to. This allows for an instant streaming effect from your library that you do not have to upload to iCloud, but for content that is not recognized through their system you can simply upload it and then stream it to all of your devices on your iCloud account. This also means a great deal for the Photostream tool, which will allow for streaming connection between devices for your pictures.
References
Apple's iOS 5: All the Details
Images courtesy of Apple.com