Free iPod Music Apps: Top Five Music Apps for Your iPod Touch or iPhone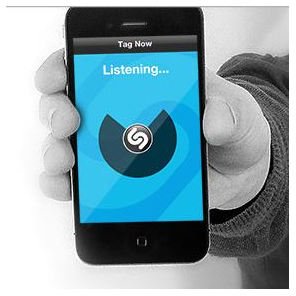 Finding Free Music Apps
Free iPod music apps don't always show up on the iTunes app store as being the number one bestseller or the number one downloaded app. In fact, if you don't know the names of some of these apps, chances are that you won't even find them.
These apps won't give you free music or anything like that, but you will have fun answering quizzes, plunking out your own songs and making the most of the music already on your iPod using some fun utilities.
Amp Music Player
If you get tired of plugging your iPod into the computer every time you want to create, edit or delete a playlist, you can kiss those days good-bye. With the Amp Music Player, you can make and label a brand new playlist, edit the playlist by adding or deleting songs as you desire, and deleting playlists altogether if you no longer want them.
Here's how it works: Amp will sync your music with the app after you first download it. Once the syncing is over, navigate to the "Library" category at the top of the app. To make a new playlist, select "Playlist." To make a temporary playlist of music you want to listen to right now only, tap any of the other options, like "Albums" or "Artists."
Tap the "+" button next to the song or album you want to add to the queue. The button will highlight in white. To remove it, tap the button again, and it will get grayed out. If you saved it as a playlist, remember to click "Save" and give it a name under this "Save" option.
VH1 Behind the Music
This trivia quiz is just that – providing you with trivia that's totally useless. However, it's a great way to refresh your top hits knowledge and keep you entertained in the check-out line at the grocery store.
Open the app and select "Start" to begin playing. You receive 100 points to start. Use a quarter, half or all of your points, making your selection based on the topic you see displayed. If you're not so great at R&B, select the "Quarter" option. If you know R&B artists and songs really well, select the "All" option. If you don't think you'll be able to figure it out, select "New Topic." You can change topics once per question.
If you get the answer right, your score goes up by quite a bit. If you don't, you'll wipe out some points.
Virtuoso Piano
The Virtuoso Piano app is great for any musician who gets an idea for a song in the middle of a check-out line and has no way of writing it down. Plunk it out on your portable piano until you can write it down properly.
Otherwise, use this no-frills music app to play your favorite melodies when you're bored. All of the keys are labeled according to note and octave, making referencing pretty easy. You can play multiple notes at a time, too.
Relax Melodies
Having trouble sleeping? Another one of the best free iPod music apps is the Relax Melodies app, which is basically a free noise machine. However, instead of just giving you 17 different types of white noise, you can choose from zen, nature, ocean, tropical, cavern and melodic noise backgrounds.
Tap each sound icon to hear what it sounds like. You can mix and match sounds, so if you want to hear birds chirping over top of crashing ocean waves, you can. Move the volume slider back and forth above each selection to create your own noise mix. Essentially, you can make the bird chirps quiet and the ocean waves loud, if that's what you want to hear.
Shazam Lite
Shazam Lite is the free version of Shazam Encore. If you have an iPod Touch with an external microphone or one
with voice-enabled earbuds, you can use this app.
If you hear a song on the radio that you don't know, stick the microphone of your iPod near the speaker vicinity and turn on Shazam. Press the big blue button in the middle of the app to start recording the music. After about 10 seconds, Shazam will have enough information to "Tag" the song. If you're hooked up to a WiFi connection, Shazam will match it with its proper song right away. If not, it will save the tag in the queue for later and upload it when you're near a WiFi connection. This is by far one of the best free iPod Touch music apps.
Each of these free apps is a great addition to your iPod Touch, and is ideal for a mass of different users. Whether you're looking for something that's totally fun, like Shazam, or an app that is more of a useful utility, like Virtuosos Piano, you can get the free versions of many paid music apps on iTunes and enjoy almost every benefit, in smaller proportions, that you would in the full app.
Sources
Information provided in this article is based on the author's own experience
Image Credit: