Zune Pass Info: Features, Price, and Compatible Devices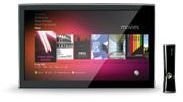 Streaming music online is another way that you can listen to songs. Instead of downloading an mp3 file, sites such as Pandora.com and Live365.com allow you to use your web browser to play music. These options are accessible from a desktop computer. In addition, Pandora is now available on the iPhone and Android smartphones with an app. On-demand streaming is the next evolution of streaming music online. Sony's music streaming service, Qriocity, is subscription based and lets users stream songs from a library of millions to several devices, including PCs, cell phones and gaming devices. Microsoft has a similar service called Zune Pass.
Available Features
Zune Pass is a music streaming subscription service named after the portable media player developed by Microsoft. Membership provides users unlimited access to millions of songs on multiple devices. Features of this service include:
Play any song any time for as many times as you like. There are no restrictions or monthly limits. Simply maintain your subscription to enjoy unlimited streaming.
Download as many songs as you like on up to three different computers. If you no longer use a certain computer, such as a computer at a friend's house or a computer on a college campus, you can remove it from your account and add a new computer that you currently use. You can make these changes every 30 days.
When you download songs to a computer, you may also access them from a mobile device through the sync feature. You can do this an unlimited number of times on up to three different devices.
A subscription also entitles you to access SmartDJ. This is an application in the Zune Marketplace that streams new and unique playlists directly to your device.
When you create a playlists in channels, they are automatically updated with new artists. Be the first to hear new talent before their songs are played on the radio.
Compatible Devices

One of the benefits of using Zune Pass is that it can be accessed from multiple devices, although this service is primarily intended for use on the Zune mp3 player. All current Zune models, including the 4 GB, 8 GB, 16 GB, 80 GB, and 120 GB, are compatible with the service. You can access this music streaming service from desktop computers and laptops as well.
In addition, Zune Pass is available on Windows Phone 7. To access the service from the phone, perform the following steps:
Go to the Start menu and select Music + Video.
Go to Zune and select Marketplace.
Swipe the touchscreen to move through the categories and tap on the song, album, or artist you want to listen to.
You can also use the Search feature to find a song.
To stream the song, tap Play.
To download the song, press and hold the song. Then press Download.
If you are an Xbox Live Gold subscriber, this music streaming service is available on your Xbox 360 gaming console as well. To access it, perform the following steps:
Sign in to your Xbox Live account from the Xbox 360 console.
Select Music Marketplace and then select Zune from the dashboard.
Click Me and then select Account.
Finally, click Zune Pass.
Available Plans & Pricing
The cost of Zune Pass depends on which subscription option you choose. The initial 14-day trial plan is free, allowing you to try the service and see if the features are right for you before paying anything upfront.
After the 14-day free trial, you can select a monthly or yearly subscription plan. The monthly plan is $15 per month and the yearly plan is $150. The yearly plan saves you about 30 bucks, or two months of service. It is also more convenient since you only need to pay for the service once a year.
In addition to the standard features, both subscription plans also entitle customers to 10 free mp3 song downloads each month. These 10 songs are yours to keep and are separate from the songs you stream with the service, which is unlimited. It is like getting a CD at the end of the month without an additional fee.
Microsoft Expanding Service Areas
Currently, customers in the United States and United Kingdom have access to the Zune Pass. More countries will be added to the subscription service soon, according to a recent Twitter message posted by Microsoft VP Joe Belfiore. In addition, the service may be expanding to additional devices. As the user base for the service grows, more features are likely to be added as well.
Reference
Image Credit - Images courtesy of zune.net.