iPod Touch Error Messages and Solutions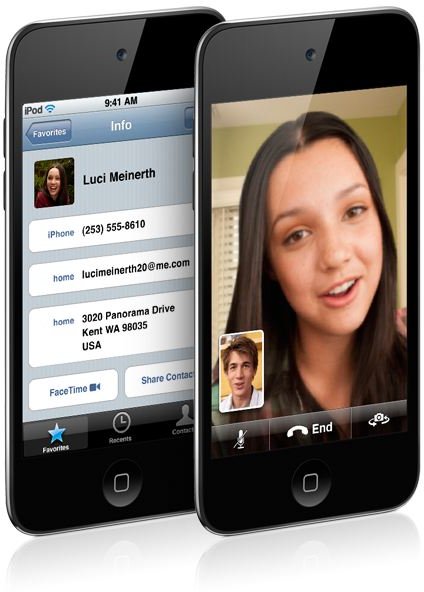 Repairing Problems
The iPod Touch is a handy storage device for all your music. That is when it's working properly. While not common, users can experience error messages, especially when updating their device or trying to connect to iTunes. But, you don't need to take these problems lying down. You can repair iPod Touch error messages yourself, and avoid paying for someone else to repair your device.
Connection Issues
To keep your iPod Touch working properly, you sometimes need to update it. Or, you may need to restore the device to factory settings, especially if you want erase everything off of your iPod. A problem may occur when you try to do this. While the specific error message may vary by device, you usually receive an update or restore error message. And, your iPod will stop updating or refreshing.
You first want to see if you have the latest version of iTunes. This often causes the above error message. In Windows, go to Help and Check for Updates. On a Mac, go to iTunes and Check for Updates. If your iTunes is not the current version, your computer will download the latest updates.
If this doesn't resolve the problem, try updating your computer with the latest firmware updates. You usually have to restart your computer after adding these updates. You probably want to restart your computer anyway as this may also clear the error.
Also, verify that you have the correctly configured your security settings. If necessary, update your settings. iTunes must be able to communicate with the main server. Go into your Internet Properties, and uncheck the box labeled "Check for server certificate revocation" if it's checked. Also make sure that either the Use SSL 3.0 or Use TLS 1.0 box is checked. Click OK to apply the changes.
Always remove other devices from your computer when trying to update your iPod Touch. These devices can interfere with how your iPod communicates with your computer.
Not Identified Properly Error
Another connection error that you may receive is as follows:
"An iPhone has been detected but it could not be identified properly. Please disconnect and reconnect the iPhone."
You can receive this error message with both iPhones and iPod Touch players. This error message is usually connected to the USB
connection. Try adjusting your USB connection. Verify that you have connected the iPod Touch to a USB 2.0 port. Do not use any other type of port.
Try not to use a hub to connect your device. If it is connected to this type of device, remove the iPod Touch and connect it directly to your computer. Use either Dock Connector or Apple USB cables. If you use third-party cables, your device may not communicate correctly with your computer.
Finally, restart both the iPod Touch and your computer. If you are still having issues, contact an Apple representative for assistance.
Another reason for the above error message is your Internet connection. Disable the connection and any VPS software that you have connected to your computer. Use a different type of startup. Certain programs may interfere with the communication between your device and your computer. Use MSConfig to start your computer using a selective startup setting.
1611 and 1000 Errors
The Error 1611, 1002, 1012, 1011 and 1014 messages mean that you may actually have a problem with your iPod Touch. Manually restore your device, and see if that clears the error.
To manually restore your device, follow the below steps:
Download the latest version of iTunes.
Use a USB cable to attach your iPod to your computer.
Select your device from the list of Devices in iTunes.
Go to the Summary tab, and select Restore.
Choose the Back Up option when it appears. This saves all of your settings.
Click Restore again after you back up your device.
When done, your iPod should restart, and you should see a message that says that your device has been restored.
If that doesn't resolve the problem, check your security settings.
Other Errors
The Error 3194 error means that you don't have the latest version of iTunes. Update your software. If you receive the Error 18 or -18, you have an issue with your Media Library. Update iTunes, and then restore your device. You cannot repair the Media Library. You must re-download it.
While these are only some of the iPod Touch error messages that you can receive, these are some of the most common ones. Always refer to your manual or the Apple website if you need help with a different error message.
References
Apple Support - Error Messages
iPhone or iPod touch: Alert when connecting device to iTunes on Windows computer