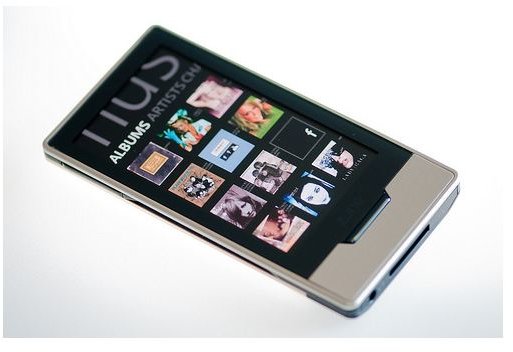 The top ten free Zune HD apps offer productivity for on the go users. Applications range from e-mail and social media interfaces to battery monitors and an e-book reader. All of these apps are compliments of Microsoft and third party developers costing nothing to Zune HD owners. Without further ado: The best of the best Free Zune Apps.
Facebook
Social media is fast becoming the chosen form of communication among the younger generations. This app allows you to stay connected wherever you have internet access. The ZuneHD interface is currently a bit choppy but Microsoft is continually working to make it the best it can be. As of right now you can post and receive messages, view pictures, and accept new requests but the games and apps interface is still missing.
Twitter
Like the Facebook app, this social media application allows you to keep in touch with your social circle no matter where you might be. Because twitter works on such a short text format it is perfectly adaptable to the ZuneHD.
Windows Messenger
Access your e-mail from the bus, the car, the grocery store – anywhere that there is an internet hotspot. No need to lug around a laptop, the Windows Messenger app lets you send and receive e-mail with the built in virtual keyboard.
Piano
Do you need a bit of down time, a little let loose moment? The piano app was designed just for you. There are 88 virtual keys to play anything you want from upbeat jazz to Moonlight Sonata.
Zune Reader
If you own a ZuneHD there is no need to go out and blow $150 on an e-book reader. The Zune Reader app allow you to access e-books that have been downloaded into the application queue. There is no support for RSS feeds but do you really need that? A free e-book app is great no matter what the particulars.
MSN Weather
This is a great ZuneHD app for people in major cities around the globe. The seven day forecast option is perfect for travelers while the current display gives you the temperature, conditions and days forecast. You can add as many cities as you want to as well as setting the default to whichever city you check the most.
Flashlight
A really simple application that turns your ZuneHD screen bright white so you can use it as a flashlight. It isn't very strong but is perfect for locating the car door lock in a dark parking lot or looking for your keys under the furniture. Not flashy but very utilitarian.
Zune Paint
Another fun app to let loose with. This is a standard touchscreen paint program a la Microsoft Paint. There are limited features but a truly artistic individual might be able to churn out some pretty sweet graphics with this one.
Battery Meter
Not to be confused with the low battery app that just shows a low battery graphic to deter potential Zune borrowers, this app actually monitors the battery life remaining on your ZuneHD with a greater accuracy than the built in meter (which registers as full when the unit reaches 90% of capcity).
Sleep Timer
It's a sleep timer, just like the one on your television. Set a duration and choose the music you want to listen to. This is great for people who like to listen to music when they go to bed. You can set it and forget it and not run the battery down to nothing.
References
https://zune.net/en-us/products/zunehd/appsgames/apps.htm
https://www.zuneclan.com/zuneHD-downloads-apps-games.php
Image courtesy of Deggle @ FlickR.com