iPod Touch Tips & YouTube: How to Use the iPod Touch YouTube App & Troubleshoot Connection Issues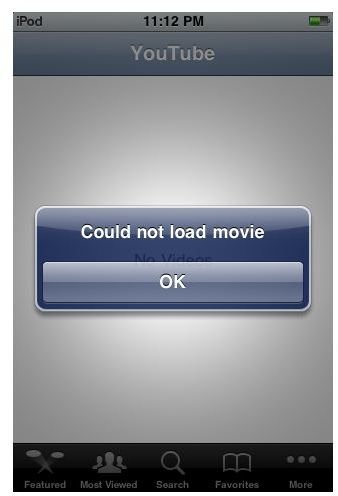 iPod Touch for YouTube
One thing that is common between the iPod Touch and the iPhone is that they both have the YouTube app built right in. With this you are able to search, load, and watch videos in the same way that you can on your computer, bringing the true element of media playback through the use of streaming video. The iPod Touch is unique in this situation, partially because of its lack of a 3G network. Here is a look at some tips and troubleshooting methods when using YouTube on your iPod Touch.
Basic Use
The basic use of YouTube is known by most users as it is one of the most visited website on the Internet, but there are unique elements that must be observed when using the iPod Touch version of YouTube. These tips tend to be around the fact that when you are searching for items on YouTube with the iPod Touch you are going to find that you do not get the full range of options, mainly because not all videos will have practical playback through your device. What this means is that you have to be much more specific than you would be on your home computer. Along with this you have to recognize that the best chances for finding videos will be ones that are shorter in length and less dense in size. Often times the main use of the iPod Touch YouTube app is going to be for music that has been uploaded onto the server for broadcast, and you are going to have best luck for videos that have your chosen song with just a series of photos or the lyrics rather than the official video.
iPod Touch Will Not Connect to YouTube
One of the most common problems that users have with the iPod Touch YouTube app is one based on connection. You will not have permanent connectivity as you will with the iPhone's 3G network, which means that you have to actively connect to Wifi networks to be able to get access to the Internet period. To do this you have to first locate an adequate network and enter the appropriate password information and when you come in proximity to that Wifi connection then you will automatically connect to it.
If your iPod Touch will not connect to YouTube then you should first dial into this Internet connection and make sure that it is adequate. If it shows that you are connected and you still do not get YouTube connectivity then first check another Internet dependent app, such as the Safari web browser. If there is no Internet connectivity then you should disconnect from the network and initiate a reconnection.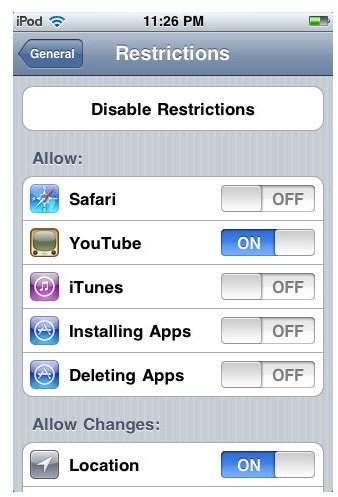 Though it may seem counterintuitive, sometimes if your Date & Time are not set to current it can can cause undetermined issues. When your iPod Touch will not connect to YouTube then you should ensure that you have the accurate Date & Time, which is often overlooked since it is not automatic in the way it is on the iPhone.
Another issue that could be preventing the YouTube application from working are the Restrictions that may have been sent, especially since YouTube can be targeted directly. Go into the iPod Touch's Settings and select General, which is directly above Music. In here go into Restrictions, which will require you to enter in the Passcode that is associated. Here you can see if YouTube is set to restriction, and you can either turn it off specifically or Disable Restrictions in general.
References
Photos: Screenshots by Shane Burley.
Source: author's own experience.
This post is part of the series: Working With iPod Touch Apps
Here are articles with tips and tricks for different iPod Touch apps.