Top SanDisk Sansa Speakers Buying Guide and Recommendations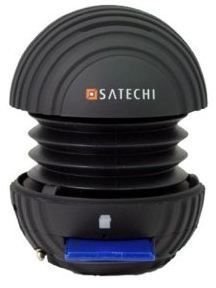 Sansa speakers give you the chance to listen to music without the use of headphones, which means other people can also enjoy the music that is coming out of your Sansa MP3 player. These speakers are very compact so you can take them with you wherever you go.
Satechi SD Mini Portable Pocket Speaker
The first thing you will notice about this pocket speaker is its clean and compact design that features a black matter finish. It is elegant and simple, but that is not the only thing that makes it special. You can use it a speaker for your Sansa player or you can use it as a standalone MP3 player that uses the SD card slot. Its battery can last up to five hours when it is used as an MP3 player and up to 12 hours if you are using it as a speaker. You can buy it from Amazon.com for $29.99.
Altec Lansing IM510 Speaker System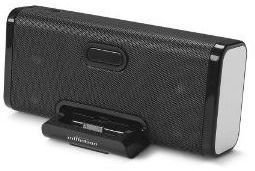 This compact speaker system features an advanced class D amplifier that offers maximum power and quality bass sounds without requiring a subwoofer. If you want superior sound quality, this is a great choice for a compact speaker. You can take it anywhere and easily store it thanks to its folding design. It can be used not only for MP3 players but also other types of devices like DVD players and CD players. You can buy it for $49.99.
Black Portable Folding Stereo Speaker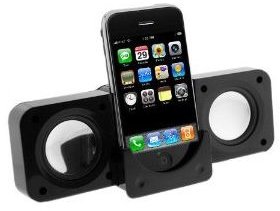 If you want a no non-sense speaker system for your Sansa player, this one fits your needs. It has an elegant and stylish design that can be folded up, providing easy storage and mobility. It does not have advanced features. It just lets you control the volume and supports several types of MP3 players. It is ideal for travel thanks to its compact and lightweight design. You can purchase this online for $4.10.
iTour-POP Ultra Portable Rechargeable Speaker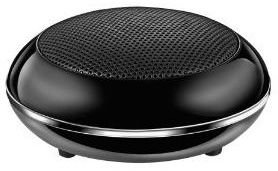 Its unique stylish design is matched by its power thanks to an integrated class D amplifier that provides maximum power and great acoustics. If its design is not compact enough, you can make it more compact by pushing its upper and lower parts together to decrease its size. It can easily pop out to its original form, which is also the best state for the device to provide the best sound performance. It is a very versatile speaker as it is capable of supporting different kinds of sound sources like MP3 players, mobile phones and laptop computers. You can get it for $25.
Macally Podwave Portable Speakers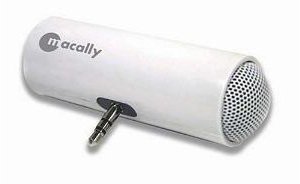 This portable speaker is specifically designed for iPod but it is also compatible in most mp3 players with 3.5mm jack. It is ultra-compact and runs on a single AA battery. Its battery life can last up to eight hours of non-stop use, which means you can play loud music for most of the day without the use of headset or bulky speakers. You can buy it for $7.99.
Conclusion
These five Sansa speakers offer you different levels of usability. There are those that focus more on sound quality and there are those that focus on portability. They are also quality speakers that satisfy your musical needs wherever you may be.
References and Image Credits
Satechi Portable Speaker, https://www.amazon.com/Satechi-Portable-Speaker-SanDisk-BlackBerry/dp/B0043WDNRI/
Altec Lansing Speaker System, https://www.amazon.com/Altec-Lansing-IM510-Speaker-System/dp/B000JEWIV6/
Portable Folding Speaker, https://www.amazon.com/Portable-Folding-Stereo-Speaker-Sandisk/dp/B002XATU5Q/
Rechargeable Speaker, https://www.amazon.com/iTour-POP-Portable-Rechargeable-Speaker-BlackBerry/dp/B003Y7PXSK/
Macally Portable Speaker, https://www.amazon.com/Macally-Podwave-Portable-Speakers-Players/dp/B00065XSP8