Coby 2GB Touchpad Video MP3 Player: Choosing Among Top 5 Options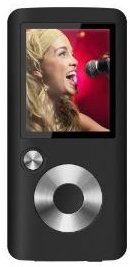 An MP3 player that is inexpensive doesn't necessarily mean it is of poor quality. This is especially true when it comes to products from Coby. There are several Coby 2GB touchpad video MP3 player models offered and even some onto which you can record music from the radio. Coby offers five 2GB MP3 players with video playback.
1. Coby MP610 Video MP3 Player 2 GB
This futuristic-looking device has a Spartan face and clean lines. The MP610 comes with a 2GB Flash memory and 1.8-inch color LCD display. It will play video, photographs or music and has a built-in FM radio as well. It offers ID3 support for song information display and 2.0 USB for quick file transfers with plug-and-play for Windows and Mac operating systems. Available for a paltry $28.00 on Amazon, it falls nicely into the category of cheap touchscreen MP3 players manufactured by Coby.
2. MP620 1.8: Video MP3 Player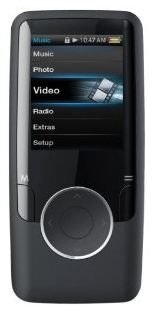 This sleekly designed MP3 and video player offers a TFT-LCD 1.8-inch screen for enjoying your favorite videos, photos and text. Starting with 2GB of storage, it comes with Coby Media Manager software for hassle-free media syncs. It also has plays FM radio. It has ID3 and LRC for lyric and song information displays, rechargeable battery with 12 hour playing time. It supports MP3, WMA, MTV, JPG and TXT with 2.0 high speed USB. It's inexpensive at about $22 on Amazon.
3. MP705 Super-Slim MP3 & Video Player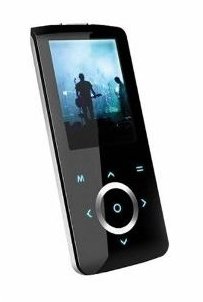 This player has a 2-inch TFT-LCD color display screen for viewing videos and photos with a 176 x 220 resolution. With a classy touchpad and backlit LED with ID3 tag authentication, the unit supports MP3, OGG, WMA, FLV, WMV, AVI, BMP, JPEG, GIG, TXT and DRM on Windows and Mac OS. It includes FM radio, rechargeable battery, plus a 3.5mm stereo plug in and 2.0 USB for fast downloading. At a bare 0.6-inches wide you'll have to make sure you remember where you put it down. You can have it for about $52 from Amazon.
4. MP707 Video & MP3 Player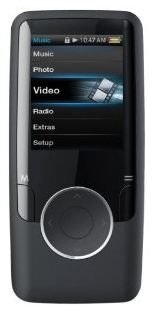 With a sumptuous body upgradeable to 8GB, the MP707 offers a luxurious 2-inch LCD TFT, color filled screen. With plenty of room for your music and videos, it also offers FM radio capability.. This unit supports MP3, MPG, VOB, WMA, MP4, FLV, AVI, WMV, JPG and TXT with a Windows OS. It features a rechargeable Lithium polymer battery with an 11-hour play time and 2.0 USB for downloading files fast. This little gem can be bought for around $33 on Amazon.
5. MP-C7095 2GB Multimedia Player
This little baby is all digital. You can watch video, play music, view photos, listen to the radio and even read eBooks with this player. The 7095 has a 1.66-inch TFT-LCD, 160 x 128 pixel, color display and elegant touch controls. It also includes a built-in microphone to record music from the radio. With 3.5 mm output and input connections, 2.0 USB connection and integrated lithium-ion battery for recharging, as well as the option for an AC adapter, all this is yours for around $70 on Amazon.
This great group of touchpad MP3 video players from Coby are high-quality devices. The company prides itself on innovative products that offer ease of use at a fraction of the cost of big brand names. This is a quality that makes them the best on the market.
References
Amazon.com