Coby MP3 Player Tips: How to Delete Coby MP3 Player Songs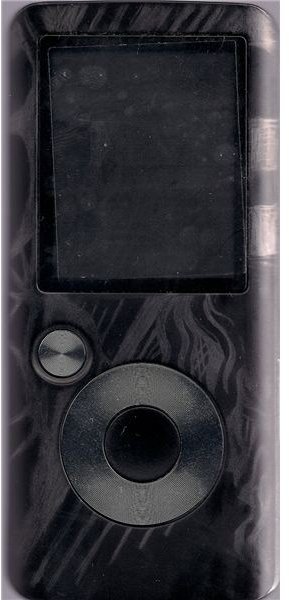 Coby MP3 Player
Many people own an MP3 player. In the past, they were mainly used to listen to music, but now you can do so much more with it. A Coby MP3 player holds more music than a CD. You can also watch videos, listen to the radio or read text files. You can also use the Coby MP3 player as a disk drive on most models. The easiest way to learn about your MP3 player is to read the instruction manual included with it. The instruction manual shows you how to do just about anything you want with your device. It also gives you great troubleshooting tips if you are having problems with it.
People's tastes change, you just might want something different, or you are running out of room on your MP3 player. For whatever the reason, learning how to delete Coby MP3 player songs is very easy, and can be done in just a few minutes.
Windows Media Player
Windows Media Player plays videos, music, CDs, DVDs and more. Windows Media Player comes preinstalled on most Windows computers. If, for some reason, you don't have it installed on your computer, you need to install it to use with the Coby MP3 player. Some people may use different players, but Windows Media Player is the default player.
Delete Songs You Loaded
Connect one end of the USB cable to your Coby MP3 player. Connect the other end to an available USB port on the front or back of your computer.
Click the Start button and then click Computer. If you have Windows XP, it will be My Computer. A computer window opens. Find the Coby MP3 player on this screen. It will be listed as Coby 05 or Removable Disk. Double-click on this and then click on the folder where the songs you want to delete are located. This folder will probably be named Music.
Right-click on the song you want to delete and select Delete from the list. Click OK to confirm that you want to delete the song. If you want to delete more than one song, hold down the Ctrl key on your keyboard and click on each song you want to delete. Right-click on any of the selected songs and select Delete from the list.
Close the Computer window. Disconnect the USB cable from your Coby MP3 player and it automatically turns off. When you turn the device back on, it automatically updates and removes the deleted songs.
Now that you've learned how to delete Coby MP3 player songs, you may want to download new songs onto it. This is very easy to do.
Delete Preloaded Songs
The Coby MP3 player comes preloaded with music and videos. If you want to remove the preloaded files and start with a fresh device, you can do so. Note that this process removes all files on your device.
Turn on the Coby MP3 player and select the Setup menu. Select System, select USB mode, and then select MSC. Save the settings and turn the MP3 player off.
Connect the device to your computer via the USB cable. Plug one end into the device and the other into an available USB port on the front or back of your computer.
Click Start and then click Computer. Find the Coby MP3 Player under Removable Drives, right-click and select Format. This formats the drive on the device and removes all files. When it is completed, you can disconnect the device.
References
Coby Support: Frequent Asked Questions: https://www.cobyusa.com/?p=faq
Coby Quick Setup Guide: https://www.cobyusa.com/files/setupguide/MP705_SG.pdf
Coby MP3 Player Image Credit: https://browse.deviantart.com/?qh=&section=&q=coby+mp3+player#/d28an6v