iPod Tips: How Do I Load a CD Onto My iPod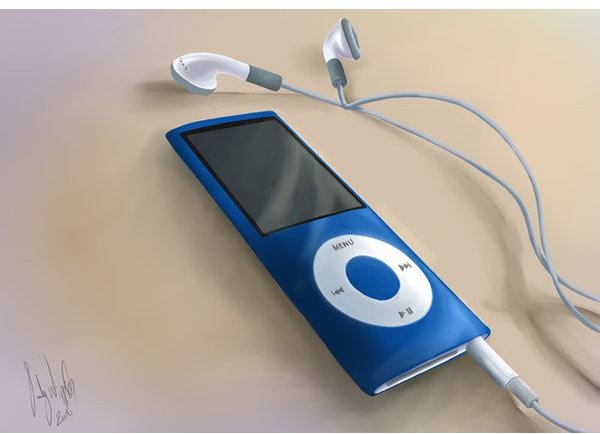 What You Need
Before you can load a CD onto your iPod, you need iTunes installed on your computer. You can navigate to the iTunes website and download it. You should never download iTunes from a third-party site. Download it from the Apple website or install it from the CD that came with your iPod. Downloading from the site ensures that you have the latest version.
How do I Load a CD Onto My iPod
Insert the CD into your computer's CD drive. iTunes asks if you want to burn the CD into iTunes. It matches the CD to its huge database of music and will add names of the tracks, if found. Click Yes and it proceeds to copy the music into iTunes. This takes approximately five minutes per CD, depending upon the amount of songs on the CD and their length.
How do I Load a CD Onto My iPod: Sync your iPod with iTunes
Now that the CD is in iTunes, you can sync your iPod with iTunes to put that music on it. Connect your iPod to your computer via the USB cable. You should have received this cable with your iPod when you purchased it. Insert it into a free USB port on the front or back of your computer. If you are using a laptop, the USB ports are generally on the side.
If you have iTunes set to automatically sync, iTunes will start the sync process and transfer the new songs onto your iPod automatically.
If you have iTunes set to "Manually manage music," drag and drop the music you want from the iTunes library onto your iPod shown on the left side under "Devices." You can create a play list for the music if you desire.
How Do I Put CDs on My iPod: Automatic Sync
iTunes will automatically sync the music in your iTunes library, and all playlists to your iPod each time you connect it. This process generally takes only a few minutes.
How Do I Put CDs on My iPod: Manually Manage Music
If you want more control and want to put the music on your iPod instead of it automatically syncing, you can set it to do this. With your iPod connected, click the Summary tab on the right side. Check the check box Manually Manage Music. Drag and drop the songs onto your iPod in the Source list on the right side.
Album Artwork
When you import a CD into iTunes, it does not transfer the album artwork with it. If you want the album artwork, right-click on a song in the music library and click Get Album Artwork. In most cases, it pulls in the correct album cover.
If it does not, manually add your own album cover. Right-click the song name and click Get Info and then click the Artwork tab. Click the Add button, select your image and insert it.
References
Apple: iTunes from A to Z: https://www.apple.com/itunes/features/#importing
iPod Nano Image Credit: https://browse.deviantart.com/?q=iPod%20Nano&order=9&offset=48#/d2ogvqj