The Best iPod Touch Apps in 2011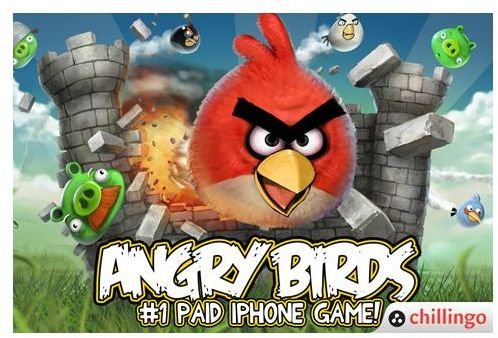 Best iPod Touch Games
When you start talking about the best iPod Touch apps games always come to the forefront. Everyone has a personal favorite, but there are very few that have made it to that elite level of transcending the Touch and becoming buzzwords in mainstream society. The two that have done this are Jelly Car (now on its third incarnation) and the smash hit Angry Birds. Both of these are pay games (only 99 cents each).
The best free games for the iPod Touch are:
iAssociate2, a word association game,
Tap Tap Revenge 4, a guitar hero type game
The wildly popular Pocket Legends 3D, a "Dungeons and Dragons" massive multiplayer online game.
Of course, not everyone is going agree with these choices and will to want to add their favorites to this list. I just could not list every game that I thought was fun to play or was just great. There just wouldn't be room. Who wants to read a 200 app list anyhow? These consistently made top 10 lists around the web.
Best iPod Touch Productivity Apps
The iPod Touch is not just for gaming though. Several productivity apps make this little gadget more than a portable gaming unit.
TextGuru, a $4.99 program, allows you to compose full-length documents on the virtual touchpad and then email them to yourself for later use.
2Do: Tasks Done in Style is a virtual assistant program that helps you organize daily activities – like an interactive calendar. These two applications make your Touch a virtual office.
Several eReader applications can turn your Touch into a small eBook reader, as well. There are so many good ones that the best will depend on what you are currently reading (comics, novels, newspapers and magazines, etc.)
The Best of the Rest iPod Touch Apps
For the best of the rest, the best iPod Touch apps are
WeatherBug for weather related information including up to the minute radar for your area.
One of the most overlooked apps last year was Instapaper. This one is great for saving websites in the safari browser for viewing later offline.
Facebook and Skype for social networking.
Pandora Radio, for a completely free streaming line of unique music – none of the top 40 playlist here.
Text Free Lite, the app that lets you send free texts to US based cell phones.
My personal favorite, the free Wi-Fi finder.
All of these apps are indispensible on my iTouch and make my morning commute and standing in line at the grocery store much easier. A well-stocked iPod Touch will have a majority of the best iPod Touch apps already installed but if you do not have some of these, do yourself a favor and check them out. They are not the best because they were promoted heavily. They're the best because they do what they say they will and they do it well.
References
All information is from the iTunes store or personal use by the author.
Image courtesy of Roxio Inc.