Helpful Coby MP3 Player Troubleshooting Tips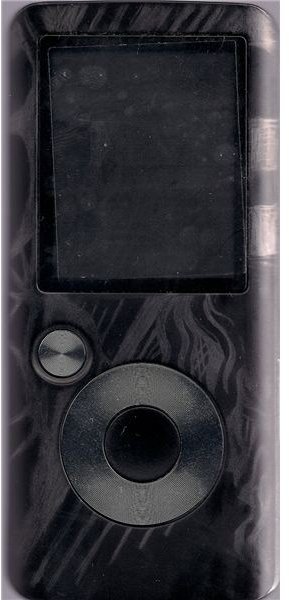 Coby MP3 Player Will Not Charge
The Coby MP3 player troubleshooting steps you should take if your MP3 player will not charge is to connect the device to a different USB port on your computer. If the MP3 player is still not charging, plug it into a wall charger. Try charging the Coby device overnight. If it still will not charge, the battery may be bad and you'll need to contact Coby for assistance
Coby MP3 Player Skipping Files
If the files are not recognized by the Coby MP3 player they may be corrupt. Try to download or transfer the files again. If the files are still not recognized, they may be DRM-encrypted. The Coby MP3 player plays only MP3 and WMA files. DRM (Digital Rights Management) is an anti-piracy technology, which is used by digital copyright owners to have control over who gets access to their work. Musicians, artists, etc. use DRM to control who can install, view, listen to and duplicate their files.
Coby MP3 Player Not Recognizing Files Transferred
In most cases, if the Coby MP3 player does not recognize or display files that have been transferred to it, the files are not a type supported. Make sure the music files are in the MP3 or WMA format.
How to Tell if a File is DRM Encrypted
The Coby MP3 Player will not play DRM encrypted files. There is a way to find out if the files you are trying to put on your Coby MP3 player are encrypted:
Open Windows Media Player.
Right-click the file in the List pane in the Now Playing section and click Properties.
Click the Media Usage Rights tab.
If the file is DRM encrypted the license term appears in the Media Usage Rights box. If nothing appears in the box or displays the message, this file is missing media usage rights, meaning the file is not protected. Show which items are protected by going to the Library area of Windows Media Player, and right-click in the header area. Select Choose Columns and check the Protected box and then press OK.
Coby MP3 Player Has No Power
If your Coby MP3 player does not have any power, make sure the power switch is in the On position. This power switch is located on the back of the device. Also, the device may need to be charged up.
Coby MP3 Player Not Recognized by Computer
The Coby MP3 player troubleshooting steps you should take if your computer will not recognize your Coby when it is connected to your computer, is to try to connect it to a different USB port. Check the connections on both ends to make sure they are attached securely. If the MP3 player is still not recognized, go into the player settings and change the Online Device from Media Device to USB Disk. Use a different USB cord if you have one because it could be broken and not allowing your computer to recognize it.
References
Coby Support: https://www.cobyusa.com/?p=support
Coby MP3 Player Image credit: https://browse.deviantart.com/?qh=&section=&q=coby+mp3+player#/d28an6v