Can A Sony Walkman MP3 Player be used with a USB 1 0 Port?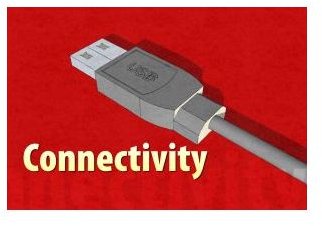 What is a Sony Walkman Mp3 Player?
Long before the days of the iPhone and the Zune media player, the Sony Walkman MP3 Player was the leader in the portable music field and still has a huge amount of fans and loyalists today who choose it above the competitors for their music needs.
The Sony Walkman MP3 player has a very high sound quality, very long battery life, is very light and easy to carry alongside a responsive screen interface. One of its main selling points is the simple and easy way to transfer music onto the Sony Walkman MP3 player by simply dragging and dropping your files. There is no need for specialist software such as iTunes. All that is needed is a USB cable and a USB port.
What is a USB Port?
The USB port is the most common way of connecting devices to your computer and allowing them to work with with each other, the Sony
Walkman MP3 player is no exception, most computers built will come with one or more USB ports allowing them to connect to devices. The USB port has been used for many years as the main way to connect devices and like nearly all technology, has been upgraded as time has gone by and so you will find that there are different types of USB ports available.
There are two main types of USB ports on computers: USB 1.0 ports and USB 2.0 ports. Nearly all newer computers come with the 2.0 USB port but some still use the old 1.0 USB ports, some computers built actually come with both types of USB port! The main difference between the USB 1.0 port and the USB 2.0 port is the speed that they can transfer data. The USB 2.0 port is much faster.
However, what is a difference is that some newer devices are unable to be used with the older USB 1.0 port and can only be used with the newer USB 2.0 ports and up. Does this mean that the USB 1.0 port is unable to work with your Sony Walkman MP3 Player?
Can I Use a Sony Walkman MP3 Player with a USB 1.0 Port?
The short answer is yes, yes you can. It may take you slightly longer to transfer music to your device than if you were using a USB 2.0 port but the difference is barely noticeable and should not affect you in any major way.
The Sony Walkman MP3 player is completely compatible with both the USB 1.0 port and the USB 2.0 port. This is a great positive for the Sony Walkman MP3 player as it can easily be used with both the USB 1.0 port and the USB 2.0 port.
References
Image Used - Pcross at stock.xchng