Zune Bluetooth Dongle Buying Guide and Recomendations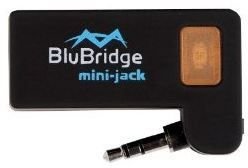 Miccus BluBridge (4 out of 5)
The Miccus BluBridge is a Zune Bluetooth dongle that connects directly to your 3.5mm headphone jack. The swivel set-up allows the dongle to remain attached even if it is jostled around a bit in your pocket. The seven-hour battery life means you can listen to it on long trips without frequent recharging. The Miccus can only be recharged via a USB connection so you will have to either hook it to a computer or purchase a DC adapter for it. For $45.44 the connection is good, there is no drop and if you want to set your Zune down to work out or clean up around the house the 20-foot range is acceptable.
Jabra Bluetooth Music Adapter (5 out of 5)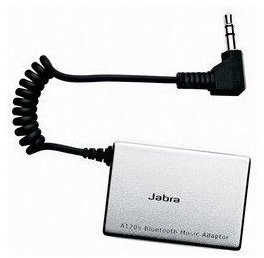 Update: This item is currently unavailable.
The Jabra Bluetooth Music adapter retails for $24.99 and hooks to the 3.5mm headphone jack of your Zune. It offers 10 hours of crisp, clear, drop free listening. The 30 ft. range is tops in its class and the dongles cord can extend up to three feet. This can be unruly if it falls out of your pocket while jogging so I suggest holding the dongle to the unit with a rubber band. This Bluetooth dongle for Zune offers great quality with for a great price – buy this one.
Kokkia Enhanced Data Rate Bluetooth Dongle (3 out of 5)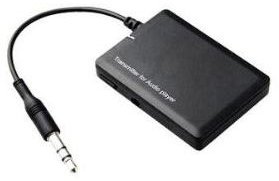 The Kokkia Enhanced Data Rate Zune Bluetooth dongle connects via the headphone jack and offers a 33ft connection range. The broadcast is in high fidelity sound and does an adequate job even through insulated walls. The dongle is connected with a short wire and the unit flaps about if you are using it during exercise. As with the previous model, I suggest holding it to the Zune with a rubber band or purchasing a Velcro kit. For $48.99, it doesn't do any more than the Jabra but is still a great unit.
SunValleyTek Bluetooth Dongle (3 out of 5)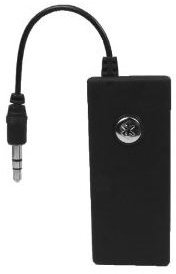 The SunValleyTek Bluetooth dongle advertises a 33 ft. range and eight-hour battery life but just doesn't deliver on either of these claims. The unit is shoddy in both build and performance with a static filled transmission at times. The units signal is blocked even from a jean pocket. If this was going to be a stationary accessory, it might work out but for someone on the go this is a no go. For $21.51, you are far better off dropping a few extra dollars and getting the Jabra.
Robust 3.5mm Universal Bluetooth Wireless Stereo Music Audio Transmitter (1 out of 5)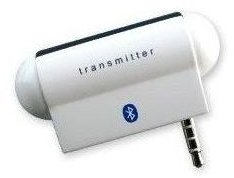 The Robust Universal Bluetooth transmitter is neither robust nor universal. For $49.99, you would expect that the unit would easily pair with just about any set of Bluetooth headphones available but it does not. In fact, it took four tries to connect to mine and then would cut out if there wasn't a direct line to the set. If you are seriously looking for a Zune Bluetooth dongle, stay away from this one, it just doesn't live up to the hype.
References
All Images Courtesy of Amazon.com