Buying Guide and Recommendations: Top Rated MP3 Players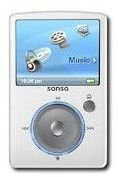 Introduction
The top rated MP3 players are not the usual MP3 players we see in "top" or "best" lists from different tech experts. These MP3 players are the ones that consumers love most because of their set of features that satisfy the most common consumer needs, their design and their price.
SanDisk Sansa Fuze 4 GB Video MP3 Player
This relatively cheap MP3 player features a 1.9-inch color display screen, a digital FM tuner with 40 preset FM stations, voice recording, support for microSD and microSDHC cards, an internal 4 GB storage capacity and a battery life that can go upt 24 hours. It is capable of playing audio as well as video. With its capacity to store up to a thousand songs, you have a very capable MP3 player with great performance that does not cost a fortune. You can buy this online from Amazon.com for $54.95.
You may want to check this list of product recommendations for Sansa Fuze Accessories.
Cowon S9 16 GB Video MP3 Player with Touchscreen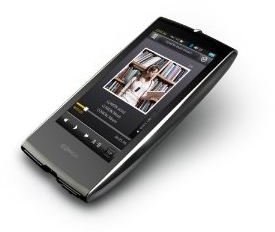 Its stylish and cutting edge look is just the tip of the iceberg. This MP3 player offers you multimedia capabilities that would satisfy your every need. It features a 3.3-inch widescreen touchscreen display, an ergonomic design that makes handling it comfortable, a built-in FM tuner, a built-in microphone that allows voice recording, Bluetooth support, and support for a host of multimedia formats such as MP3, WMA, FLAC, OGG, WAV, AVI, WMV, JPEG and different documents. All of these features are supported by a battery life that can go up to 55 hours for audio, 11 hours for video and 350 hours on stand-by mode. On top of all that, the S9 is known to offer the best sound according to audiophiles. You can get this for $165.99.
Sylvania Touch Screen Video MP3 Player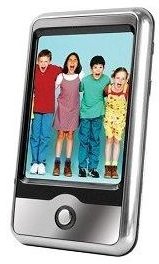 This slick MP3 player features an internal memory of 4 GB which can be expanded via the memory card slot, a 2.8-inch full color LCD touchscreen display, support for voice recording and support for several image, video and audio file formats (MP3, WMA, JPEG and TXT). It's an easy to use multimedia device that has a sense of style, which is perfect for minimalists. You can buy it for $54.
Coby MP-550 Micro-Clip MP3 Player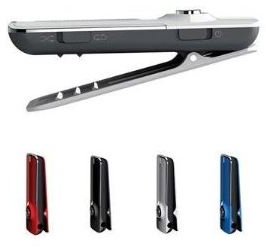 With a built-in clip, it is easy to carry around this compact MP3 player. It has a 1 GB flash memory, a USB slot and support for MP3 and WMA files. Its set of features may not seem impressive, but if it is just a straightforward music listening experience you want while you are on the go, this is an extremely great choice. Check this product at Amazon.com for $21.19.
Underwater iPod Shuffle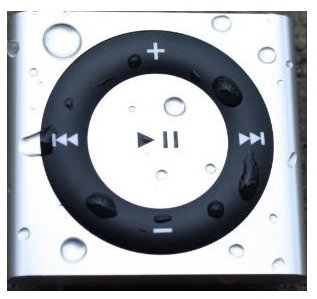 This customized iPod Shuffle from H20Friendly is 100% waterproof. Other compact MP3 players let you take them when you're working out in the gym or running at the park, but this one lets you take it underwater. It features an internal memory of 2 GB, a solid aluminum lightweight body and a 15-hour battery life. It's a great musical companion in all kinds of situations where there is a chance of you getting wet like swimming, working out and water sports. You can get it for $149.95.
Conclusion
These top rated MP3 players may not be the most popular MP3 players in the market, but they give the most satisfaction to users within their respective niches. Design, features and price all play a part to make these five the most beloved by consumers.
References and Image Credits
https://www.amazon.com/SanDisk-Sansa-Video-Player-White/dp/B004BD6VSW/
https://www.amazon.com/Cowon-Video-Player-Touchscreen-Chrome/dp/B001PTH12K/
https://www.amazon.com/Sylvania-2-8-Inch-Screen-Player-Expandable/dp/B004FGS6RY/
https://www.amazon.com/COBY-MP-550-Micro-Clip-MP3-Player/dp/B001AI2040/
https://www.amazon.com/H2OFriendly-100%25-Waterproof-MP3-Player/dp/B00474HQAM/