Need to Reset Your iPod? Find Out How in This Tutorial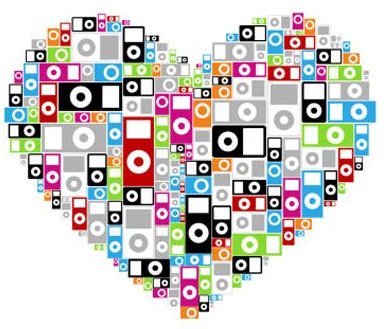 Introduction
No electronic is ever made perfect. If your iPod ever becomes problematic and stops responding to your comman
ds, you can usually fix it easily. If you have an iPod Shuffle, Nano, Touch or any generation and it has frozen, find out how to reset it easily in the ensuing lines.
image credit: cultofmac.com
Shuffle
1. If the iPod shuffle is connected to a computer, disconnect it first. If you attempt to follow these steps without disconnecting from your computer, this may prevent it from being properly reset.
2. Find the tiny switch on the end of the player and move it to the Off position.
3. Wait at least 10 seconds for it to successfully resset and then move the switch back to the Play position (for 2G and 4G, this will be the On position).
You have reset your iPod shuffle.
Touch
1. Press the Sleep/Wake button for a few seconds. When the red Slide to Power Off slider appears, move it to the other side to power down the player.
2. Press and hold both the Sleep/Wake button and the Home button at the same time. Continue holding until the Apple logo appears. This may take up to 10 seconds.
2. Press the Sleep/Wake button again to turn the iPod shuffle back on, and your device will be reset.
Device with Dock Connector, Scroll Wheel or Touch Wheel
iPods with a scroll wheel on the front have Play, Next, Previous and Menu buttons. Those with a touch wheel are classified as second-generation. This wheel looks similar to the scroll wheel, execpt that it does not turn. Touch wheel models also have a cover on the FireWire port. iPods with a dock connector are third-generation models and have a dock connector.
To reset any of these models, follow these steps:
1. Switch the player off and then turn it back on.
2. Press the Menu and Play buttons simultaneously and hold for about eight seconds until the Apple logo appears. If the logo does not appear, release the buttons and try again.
If the above method doesn't work, connect your iPod to a computer or power outlet using a power adapter. Repeat the above steps again. Alternatively, press the Select and Menu buttons and it should reset.
Nano 6G
Press the Volume and Wake/Sleep buttons simultaneously and hold for about 10 seconds. The Apple logo will appear on the screen. If it does not, repeat this step. If for some reason the player still doesn't reset, connect it to your computer or a power outlet through a power adapter and try again.
Note: Upon resetting, some settings may be lost. Music and other media files, On-The-Go Playlist, Data and time, Backlight timer, Shuffle and Bookmarks will be saved.
Reference
Apple Support, Resetting an iPod, https://support.apple.com/kb/ht1320