The Best LCD Screen Protector: iPod Nano 2nd Generation Top 5 Screen Protectors

The iPod Nano is a nifty device with a surprisingly crisp LCD screen. This screen has a drawback, though: it is notoriously susceptible to scratching and smudges, which can mar the otherwise excellent screen quality. Because of this flaw, there is a large market of people looking for a LCD screen protector for the iPod Nano (2nd Generation and on). In this article you will find a roundup of the best screen protectors for the 2nd generation iPod Nano, along with links to sites where you can purchase them.
Belkin Case with Carabiner Clip (5 out of 5)
This lightweight plastic case covers your iPod's screen and body, protecting it from falls and scratches. The case has a latch on top to hold the iPod in place and also comes with a carabiner clip, which allows for hands-free transportation of the iPod and can keep you from dropping the iPod. While the case isn't flashy, the price is excellent and the case seems sturdy. The Belkin case has excellent reviews (average 4.2/5 on Amazon) as well and comes with a lifetime warranty.
Image: Amazon - Belkin Case with Carabiner Clip
Price: $0.49+$3.99 shipping.
Purchase link: Belkin Case
iCool Screen Protector for iPod Nano 2G (2 out of 5)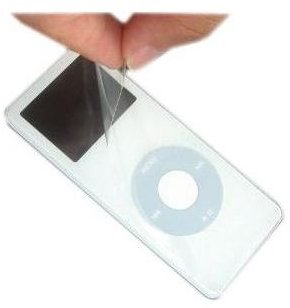 This is the standard, no-frills screen protector. It will protect your screen from scratches, but that's about it - it is not a case. The iCool screen protector is basically a clear sticker that you press onto the iPod's screen. According to the description, the sticker can be removed without leaving any residue, which is a problem with some screen protectors. However, it is difficult to verify this claim as there are no product reviews. In addition, the protector costs enough that you may as well just purchase a full-blown case. If you're just looking for screen protection and don't want to use a case, this may be a good option.
Image: Amazon - iCool Screen Protector
Price: $2.00 + $4.99 shipping.
Purchase link: iCool Screen Protector
Silicone Case Cover with Screen Protector (3 out of 5)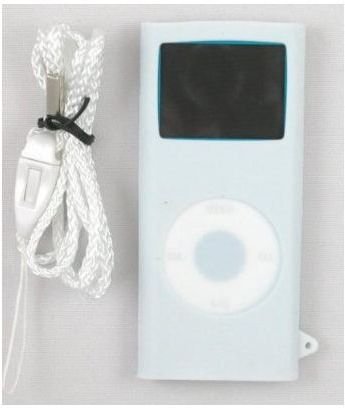 This offering comes from MyNetDeals. The device includes a soft silicone case which fits around the iPod and can cushion falls and sudden blows. In addition, it comes with a neck strap and screen protector, which is applied to the screen in the same way as the iCool screen protector. This product provides some protection, and may be better at softening falls than the hard plastic cases. The silicone case is also less likely to shatter when dropped and tends to fit better than a plastic case. The price is a sticking point, though: at $6.95, this screen protector is over 12 times as expensive as the Belkin case.
Image: Amazon - Silicone case cover
Price: $6.95 + $4.43 shipping
Purchase link: Silicone case cover
JAVOShield Metal Case with Screen Protector (4 out of 5)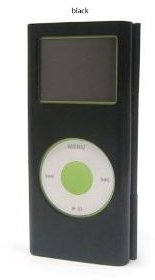 This is another combination screen protector and case. Made by JAVOedge, the case is jet black and constructed from lightweight aluminum. The inside is lined with neoprene foam, which helps to lessen the intensity of falls. The case also comes with a screen protector, which is applied before the case is attached. The screen protector is a thin plastic covering which the user must fit onto the screen. This is a stylish case, and the metal construction may make it a bit more durable than other offerings. If you're looking for a combination screen protector and case, the JAVOedge is a good choice. Its price isn't bad, either.
Image: Amazon - JAVOShield
Price:$4.00 + $2.94 shipping
Purchase link: JAVOShield metal case
Grantwood Technology iPod Screen Protector (5 out of 5)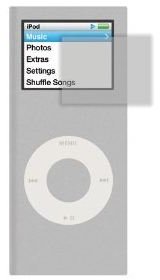 This screen protector is made by Grantwood Technology. It is similar in nature to the iCool product described earlier, but with some notable advantages. First, the protector is a 2-pack for the same price as the iCool. This means that you get a second chance if you mess up applying the protector the first time; it also means you have another screen protector available should the first one peel off. In addition to the iPod Nano 2nd generation screen protectors, the package includes a cleaning cloth to remove any dust prior to applying the protector.
Image: Amazon - iPod Screen Protector
Price: $2.00 + $3.99 shipping
Purchase link: Grantwood Technology iPod 2G screen protector
Conclusion
If you're looking for screen protection for your 2nd generation iPod Nano LCD screen, you have several options. If you want to protect the body as well as the screen, go with one of the cases above. If you just want screen protection, a simple plastic screen cover should fit your needs without breaking the bank.
Source