Quick Tips for a Sansa Fuze Troubleshoot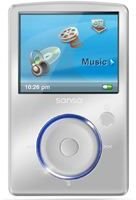 Here are some troubleshooting tips to set your Sansa Fuze right in case it starts acting up. There's no guarantee that any of these troubleshooting tips would work for you. They've have worked for most Sansa Fuze users and there's no harm in trying them out before you resort to the tedious task of calling support.
Connection Issue
Unless you're going to listen or view the same media files over and over again, you'll need the computer to update the media files in your player. So, to delete files, add them and so on, you'll need to be connected to your computer. Ordinarily, your computer will have no problem detecting your player if you plug it in into the USB port. However, if your player doesn't get detected, troubleshoot your Sansa Fuze with the following steps.
Firstly, you want to switch to a different USB port in your computer. If you have three USB ports try all three before you undertake the next troubleshooting step.
If this doesn't work, then you would want to try changing the cord. If you have a spare cord lying around, use it to connect to your computer.
You may not believe this, but your computer may not detect your player because of the presence of a virus. Make sure you scan your computer to ensure that it's virus free by scanning it with an antivirus program.
Player Setting Issue
You may also want to try this fix if your player screen is active and the computer can charge the player but not detect it. Unplug your Sansa Fuze from the computer. On your player, go to Settings – System Settings – USB and change the setting to MTP. Restart your computer, plug it your Sansa Fuze and wait for a few minutes.
Then right click on My Computer – Properties – Device Manager and chances are the player will be detected under Portable Devices.
Here's another fix if your computer doesn't detect your Sansa Fuze. Try installing the latest Windows Media Player in your computer. Some users have reported that this solved the detection problem for them.
Sansa Fuze Stops Responding to Button Press
If your Sansa Fuze player doesn't respond to button presses, then you have a `hang' situation. You can fix this by pressing on the Power button until it is switched off. Wait for about ten seconds before turning it on again. By now the player would have reset and would be operating normally.
Sansa Fuze Battery Not Charging
Make sure you're not using a USB hub to charge your Sansa Fuze. Hubs don't provide enough power to charge your Sansa Fuze player. Plug your player directly into a main USB port in your computer. You would also want to use a different cord to see if it could fix the problem.
You can also try resetting the player in case there's a `hang' situation.
Screen Freeze
You don't have to panic when you encounter a screen freeze with your Sansa Fuze. Most of the time you would just have to reset your player and you're done.
Press and hold the Power On button for up to 15 seconds and then release it.
Reminder
It's advisable to update your player firmware when updates become available. This can be done easily if you have the Sansa Firmware Updater installed in your computer. A firmware upgrade usually fixes the common errors associated with your Sansa Fuze player.
The above Sansa Fuze troubleshooting steps should take care of the minor problems associated with your Sansa Fuze. Still, you can visit a Sansa Fuze forum like this one to look at other ideas for a Sansa Fuze troubleshoot.
Sources: https://www.sandisk.com
Image Credit: https://www.sandisk.com