Top 10 Sansa Fuze Accessories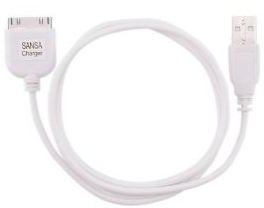 Different Sansa Fuze accessories provide different benefits such as extra sound power, backup charging options and extended functionality. Here are ten recommended accessories that will enhance your Sansa Fuze experience.
USB Hotsync and Charging Cable
This Hotsync cable from Sansa allows you to transfer data between your Sansa Fuze and your computer at high speed. Not only that, connecting your Sansa Fuze to your computer with this USB cable also charges your mp3 player. Its stylish white color is also part of its charm.
Price: $0.01
Griffin 10008-SNSATA iTrip Auto FM Transmitter and Car Charger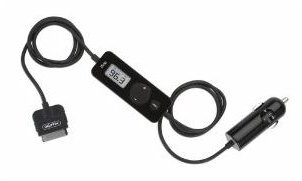 It lets you play your mp3s on your car stereo by transmitting it through the FM transmitter. It covers all of the FM frequencies. In addition to making you your very own personal FM radio DJ, this device also charges your mp3 player while it is connected to your car's lighter port.
Price: $11.98
DLO TransDock FM Transmitter and Charger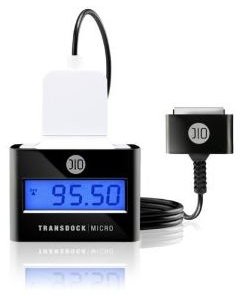 Similar to the Griffin FM transmitter, this one transmits your music from your mp3 player to any nearby FM tuner. Additionally, it has four programmable preset stations that gives you the ability to save four different frequencies for easy access in the future. Aside from supporting Sansa Fuze, it also supports other types of mobile devices like DVD players and mobile gaming systems.
Price: $10.99
Fosmon Technology USB Cable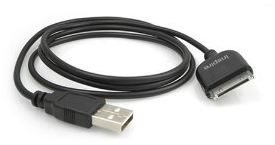 An essential accessory for all kinds of mobile devices is a USB cable like this one. It USB cable is compatible with a lot of mobile devices like the Sansa Fuze. It provide high speed transmission of data between the mp3 player and a computer, which is certainly a crucial task for people who love updating their music library all the time. T
Price: $2.99
eToolscity Car Charger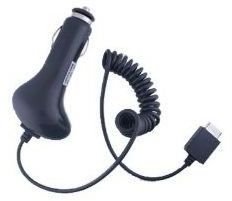 Having a car charger like this ensures you that you will always have a way of charging your Sansa Fuze even when you're on the road. It has an LED power indicator and built-in features that prevent overcharging and back-flow current. Just plug it into your car's lighter port and you are good to go.
Price: $2.66
Vangoddy Travel Charger
This travel charger is compact and easy to carry, making it an essential companion for you wherever you go so that you will always have a way to charge your mp3 player. It has a built-in intelligent IC chip that prevents overcharging.
Price: $1.05
Griffin 9211-SNSADK PowerDock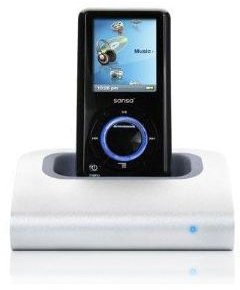 This dock for Sansa mp3 players can play music on its own when a Sansa mp3 player is docked or it can send out the music to an external stereo system thanks to its audio-out jack. Aside from providing speakers for your mp3s, it also charges your Sansa mp3 player while it is docked. You don't have to worry about overcharging since it has an LED display that indicates if the charging process is done. It goes for $14.99.
Bargaincell Sansa Fuze Combo Pack Accessories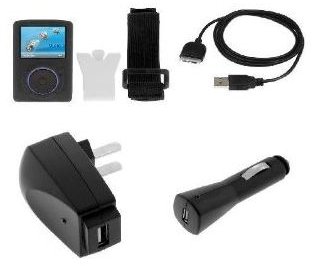 Bargaincell offers a combo pack which includes skin-tight silicon cover, world standard car chargers for home or travel use with LED light indicator, and USB data cable. This affordable package will keep you secured for battery energy, instant data transfer and device's skin protection from bumps and scratches.
Price: $3.22
Griffin PowerDuo Charging Kit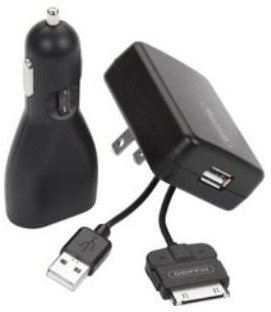 This device allows you to connect your Sansa Fuze and charge it using either a wall socket or a car's lighter port. It is very versatile thanks to its AC adapter plugs that lets you connect to virtually any kind of standard wall outlet in the world.
Price: $11.99
Altec Lansing IM510 Speaker System

This is one of those Sansa Fuze accessories that music enthusiasts would surely love. It provides quality sound via its class D amplifier and bass technology. It offers so much power while still being compact enough to be transported anywhere with ease. It also doubles as a charger for your mp3 player.
Price: $49.99
References:
https://www.amazon.com/Hotsync-Charging-Cable-SanDisk-Sansa/dp/B000R1ZK16/ref=sr_1_33?ie=UTF8&qid=1295274207&sr=8-33
https://www.amazon.com/Griffin-10008-SNSATA-iTrip-Transmitter-Charger/dp/B000IN004K/ref=sr_1_8?ie=UTF8&qid=1295273948&sr=8-8
https://www.amazon.com/DLO-TransDock-Transmitter-Charger-Sandisk/dp/B003J8PMSA/ref=sr_1_9?ie=UTF8&qid=1295273948&sr=8-9
https://www.amazon.com/USB-Cable-for-Sandisk-Sansa/dp/B000OS8TWO/ref=sr_1_10?ie=UTF8&qid=1295273948&sr=8-10
https://www.amazon.com/Charger-SanDisk-Sansa-Fuze-Player/dp/B0019MW42A/ref=sr_1_16?ie=UTF8&qid=1295273948&sr=8-16
https://www.amazon.com/Travel-Charger-SanDisk-Sansa-Player/dp/B0019MUKXK/ref=sr_1_23?ie=UTF8&qid=1295274207&sr=8-23
https://www.amazon.com/Griffin-9211-SNSADK-PowerDock-for-Sansa/dp/B000J1E2JU/ref=sr_1_26?ie=UTF8&qid=1295274207&sr=8-26
Photos Courtesy of Amazon.com