My Top Ten iPod Touch Apps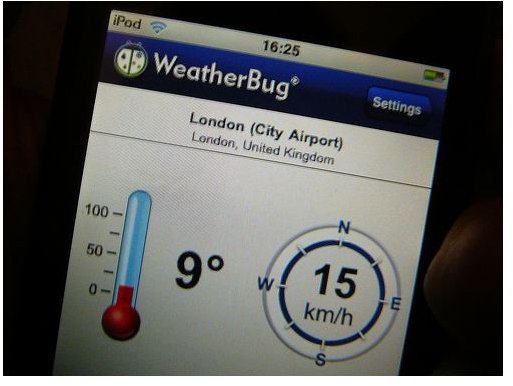 My Top Ten
I tend to go a little crazy with iPod Touch apps. Many of these apps just sit on the iPod and eventually get deleted, or are used only once in a while. However, there are a handful that I use on a daily basis. Some I use several times a day. This list includes some general, useful apps, some productive apps (in case you want to get any work done), and of course, games (for when you don't want to get any work done.) Here's a list of my top ten iPod Touch apps that I can't live without.
General Apps
Let's start with the general apps - as a bonus, most of them are absolutely free!
Free. This is a great source for local news, world news, and more. There is even a category called "Wacky."
2. NetNewsWire
Free. I use the desktop version of NetNewsWire for reading RSS feeds from a bunch of sites. This is the mobile version. It has a few bugs, but it syncs with the NewsGator feed and keeps all of your subscriptions in sync from computer to iPods.
3. Weatherbug
Free. Sure there is the built-in weather application, but I like Weatherbug better. It not only give mores information, but it provides up to the minute weather information, and you can set it up for more than on location.
4. Traffic
$1.99 My wife uses this app every morning to check the traffic report for her drive to work. It is extremely accurate, and even works with Google Maps to give you a view of the problem areas. You can set it to give reports within a certain mileage range from your location. This app is definitely better than sitting around waiting for the traffic report on TV.
Picture Credit: https://www.flickr.com/photos/dantaylor/2063071492/
Apps 5-10 are on the next page…
Productivity Apps
Now for the more productive apps:
5. TextGuru
$4.99 As soon as this was available I bought it. It is the first (and I think only, as of this writing) word processor in the App Store and it works great. I use this for typing articles when I am not near a computer. When I am finished I email it to myself from within the program.
6. Evernote
Free. If you don't know what Evernote is, you should. It is a great program/service for sharing notes and documents between computers. You can install Evernote on multiple computers and sync notes back and forth between computers. This is the portable version for the iPod Touch and it works great. The Evernote service is free, or you can pay for more options.
7. Air Sharing
$6.99 I don't know if this is the section I should put this in, but I am going to anyway. Air Sharing turns your iPod Touch into a portable drive for transferring files. You connect to your Mac wirelessly and the iPod shows up on the desktop as a drive. You drag and drop files to and from the drive. It is as easy as it sounds and works great!
And We Can't Forget The Games
Of course, there has to be a few games on the list.
8. Cubes
$2.99 I have to list a few games in the list, and Cubes is my favorite. I am addicted to this puzzle game where you have to eliminate all of the blocks in the cube. After playing the free lite version I was hooked. It is hard to explain, so I would try out the lite version if you are interested.
9. deBlob
$6.99 Maybe it is my art teacher/artist background that makes me like this game, but I when I am not playing Cubes I am usually playing deBlob. In simplist terms you are a blob that has to recolor the world which has been made black and white by the bad guys. It is a lot of fun, and very addicting. There is a Wii version of the game, and I might have to pick that up!
10. Real Soccer 2009
$9.99 I love soccer. I started playing when I was seven years old. As a result, I love soccer video games. Real Soccer 2009 is one of the best I've played. It is like FIFA on the iPod without all of the complicated controls. If you like soccer games this is one worth picking up.
That's my list of ten iPod apps I can't live without. Will it change? Possibly. With more and more apps being released every day who knows what is on the horizon. Tell us about your favorite iPod apps in the comment section.
For even more great apps check out my latest list of great apps for the iPod Touch "My Best Twelve iPod Touch Apps."