A Bird's Eye View On Top 10 Microsoft Zune HD Games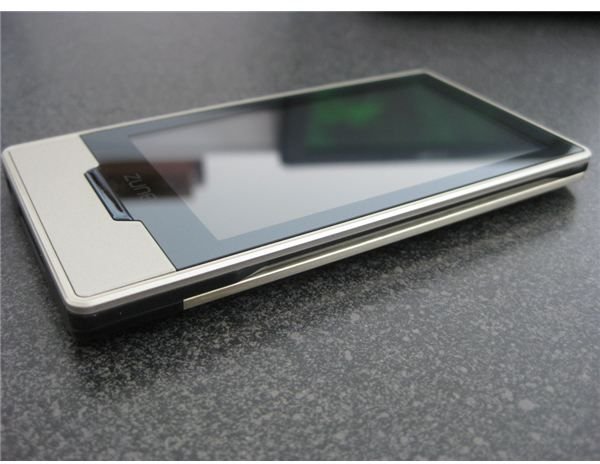 Top 10 Zune HD Games
As of November 2010, the Zune Marketplace has 36 applications for Zune HD, of which 24 are games. Instead of going into further
details, we'll discuss the top 10 Zune HD games in ensuing lines.
Texas Hold 'Em
Named after the State of Texas in United States, this is one of the most popular Zune HD game. It was developed by Microsoft and released in September 01, 2009. Texas Hold 'Em is a card game, a type of poker game with some slight variations. It is a simple and functional game with a single player scenario. The game is free with the Microsoft Zune HD player. With a size of 14 MB, it can be easily downloaded onto Zune HD player using desktop software.
Sudoku
Sudoku is among the top Zune HD games which are well liked by many. This ancient and popular Japanese game is now developed by Microsoft and provided with Zune HD. It is a puzzle game and requires logic to solve. Sudoku is a simple game with few rules and can be learnt quickly. It is a playable game with sober colored interface and available freely with Zune HD player.
Space Shuttle 2
Space Shuttle 2 is a very powerful game for Zune HD. It was developed by Babaroga and published by Microsoft. Space Shuttle game was released in September 01, 2009 exclusively for Zune HD platform. This is a shooting game where you have to shoot the aliens spaceships and move forward in your path up to 10 levels of game. Many features are available for customizing the spaceship and upgrading the weapons. Good performance without a price.
Project Gotham Racing: Ferrari Edition
This is one of the first 3D games among the Zune HD games and is also simply known as Project Gotham Racing. It is a product by the developer 'Pixelbite', and published by Microsoft. Project Gotham Racing was released in November 11, 2009 under the racing genre of games. It can be played as a single player or as multi player with up to 4 players. You can either play in career mode or as a quick race. The game is filled with multiple tracks, events with 3 difficulty levels and multiple objectives. Credits are needed to unlock the cool cars in the garage but even without them; you still have some nice cars initially. There are responsive pedals for gas and brake on screen. PGR: Ferrari Edition is a brightly colored, smooth and solid game for the Zune HD owners with amazing graphics. For this performance and features, the price is perfect i.e. absolutely free.
Shell Game of the Future
One of the Zune HD games in line is this one which was also developed by Microsoft and released in September 01, 2009 only for Zune HD platform. It is a puzzle game with a retro appearance and sci-fi touch up. You have to shake the robots in outer space to reveal a gift. You can download it for free.
Vans Sk8: Pool Service
It's a Zune HD Skateboard game, compete in ten different levels with twenty different board designs, including skater's official boards from Element and Black Label. This Extreme Sports genre game was released by Microsoft in November 2009 and is free at all.
Goo Splat
Goo Splat is a Zone HD puzzle game. The player has to protect the goo and keep the space clear and splash the goo before it is turned into dirty sludge. The player also has to use the special power of some characters to blow up everything around, stop everyone in situ, or bring down the level of sludge. A careful Play and a quick watch out is required, because 1 character will throw everyone in the heavy sludge. This game was released by Microsoft in 2009 and is free.
Piano
Another exciting and entertaining game at Zune HD platform is "Piano". It comes with eighty eight keys, a sustain pedal and dampen. The users can choose between learning mode in which the keys are labeled with a note, or standard mode. This free music game was released by Microsoft in November 2009.
Checkers
A Zune HD classic checkers game that comes with different colored pieces. Play against the robot or connect to the wireless to play against a friend. The player can reverse as many moves as he wants. By category, it is a board game and was released by Microsoft in 2009.
Lucky Lanes Bowling
Another top exciting bowling game for Zune HD is "Lucky Lanes Bowling". The Player can bowl in different game modes: exhibition, golf and blackjack. The player can play in 5 different bowling alleys with different themes and choose from twenty different bowlers and 22 different ball styles. The human player can even play against the computer or with his or her friends. It is a free Zune HD sports game released by Microsoft in November 2009.
References and Image Credits
References
Image Credits