eXtreme Movie Manager Review : Feature-Rich DVD Collection Software Program
Features (5 out of 5)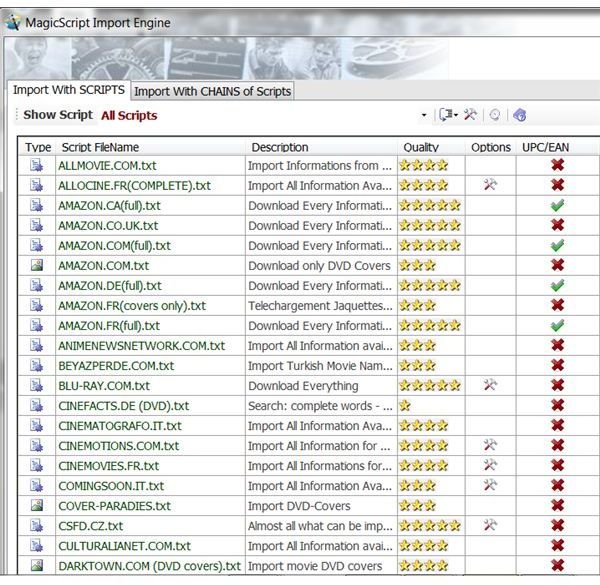 On the face of it, eXtreme Movie Manager for Windows carries features which are common to most DVD collection software programs.
What makes it stand out, however, is the extensive resources it makes available when it comes to movie-related information. Apart from IMDB, you get to extract useful information relating to your movie collection from Amazon, Allmovies, Darktown, and many other sites. If you just can't get enough information for your favorite movies, this feature will surely impress you.
While most DVD collection software programs (even DVD collection freeware) focuses on helping you organize your DVD collection, eXtreme Movie Manager goes a little further. It allows you to organize and keep track of your TV shows and box set collections painlessly.
Another feature that impressed me was the program's ability to extract the necessary AV data from your movie files. Information on bit rate, audio channels, and codec type for your movie files are made available easily.
Ease of Use (3 out of 5)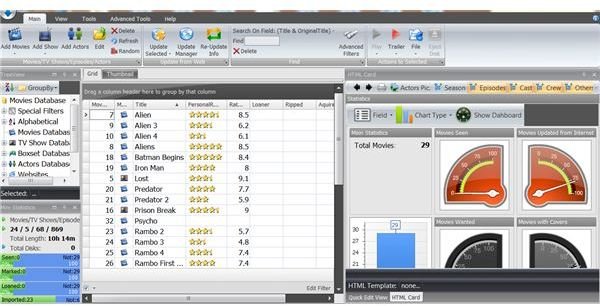 If you're using a DVD collection software program for the first time, you will have to cope with a learning curve. For one, eXtreme Movie Manager's interface looks set to intimidate the first timer. The interface is a little cluttered and discourages you from getting started. I would advise you to try a free DVD collection software program like DVD Profiler first to get a feel of things before trying such a comprehensive program as eXtreme Movie Manager.
However, if you're determined to avail yourself of the versatile features this program offers, you can manage to get the hang of things within an hour. The video tutorials, mentioned in the Help section below, will help tremendously.
Help (4 out of 5)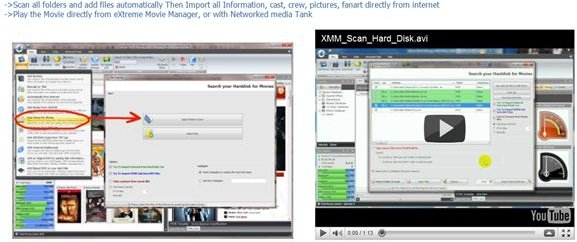 Another plus of the eXtreme Movie Manager is the video tutorials provided to help you master the program. This is indeed a rarity as most software developers don't bother with providing video tutorials for their users although they have the means to do so.
During the installation of the program, you're given the option to install the Camtasia codec to view these video tutorials. I found this unnecessary because you could still view the YouTube version of these tutorials at the help site. All you have to do is go to the Help menu and click the video tutorial icon on the top half of the program interface. You'll be there within seconds.
If you don't fancy video tutorials, you can get help in the form of an online manual. Just click the icon next to the video tutorial play button.
Value for Money (4 out of 5)
To remove the nag screen and the limitations in eXtreme Movie Manager, you will have to fork out 14.95 Euro. At the time of this writing, that would cost $20.80 in US dollars. It may seem a little steep considering that some DVD collection software programs are available for free. However, if you're serious about maintaining a comprehensive database of your precious movie collection, you may want to consider this program a wise, long-term investment.
Screenshots by author courtesy of eXtreme Movie Manager