Moxi Review: High Definition Moxi Mate Live TV
Overview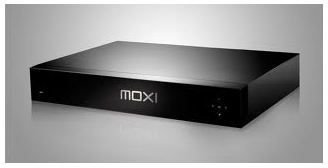 Moxi Mate is a companion device to the Moxi DVR which records TV shows for viewers to enjoy at a later time. Regular DVRs saves and makes accessible TV content for only one TV unit. Moxi Mate extends this capability to multiple TVs within a house for a minimum cost. The content it can share does not only include recorded TV shows but Internet content, computer content and live TV as well. Moxi Mate Live TV lets viewers control live TV shows for multiple televisions, making it a hub for home entertainment. Moxi Mate can be added to a Moxi DVR as an add-on or both devices can be purchased as a bundle, with an appropriate discount of course. Is it worth it to have this multi-room DVR extender? Let's find out.
Design (4 out of 5)
The design of the Moxi Mate is similar to the Moxi DVR. They both have a box design in elegant black. This sleek exterior lets the Moxi Mate blend in with any kind of interior design, especially those that are futuristic or have a minimalist approach to them. There are not a lot of buttons on its exterior to confuse the user. Most of the controls for the Moxi Mate are handled via the remote control. Being that the Moxi Mate and the Moxi DVR both have the same design, they can be stacked up together without ruining their simple and elegant look. For its elegance in a box approach in design, it gets a rating of 4 out of 5.
User Interface (5 out of 5)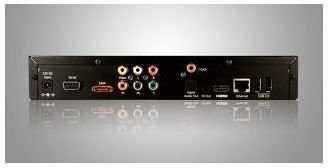 Its user interface is also similar to the Moxi DVR's, and it makes a lot of sense since the user interface of the Moxi DVR has received an award for being an intuitive navigation tool. It is very easy to navigate its menus and screens, something that will make even new users of DVRs feel comfortable in using. The user interface is straight to the point, giving users an easy time in using its features. It is also easy to set options and settings, thanks to the elegant user interface that makes sure the user does not get lost in an intricate web of confusing screens that a lot of similar devices have. Its award-winning user interface gets a perfect score.
Features (4 out of 5)
Aside from letting users gain access to the DVR's recording capability, Moxi Mate also lets users handle live TV shows. Moxi Mate Live TV streams live TV content to multiple TV sets in a house. But that is not the only extent of the Moxi Mate. It can also give the user access to other media such as those found on a computer like photos, videos and music. Internet content can also be accessed through this device, which gaining information on news, the weather, sports scores, financial data and entertainment very easy. These information come to the device via its MoxiNet and Moxi SuperTicker features. It turns the Moxi DVR into more than just an average DVR. With its HD capability, all of these content can be viewed in stunning high definition quality. For its above average set of features, the Moxi Mate gets a good rating.
Performance (3 out of 5)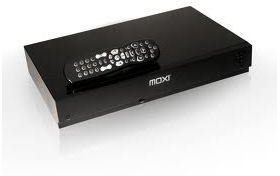 If you have 2 to 3 TV sets with a Moxi Mate each, you will don just fine with an average network bandwidth. However, if you have more than 3 TV sets with a Moxi Mate each, you will have a problem. The Moxi DVR can only provide enough bandwidth for at most 3 Moxi Mates. Technically, the Moxi DVR does not have a limit in the number of Moxi Mates in can service, but due to bandwidth restrictions, the most optimal performance for Moxi Mate units should be 3 or less at a time. The Moxi DVR is also limited to cable TV, so it needs special adapters for it to access over-the-air, satellite and premium cable TV content. Its performance gets an average score.
Conclusion (4 out of 5)
Moxi Mate Live TV and Moxi Mate's other content gives the Moxi DVR a serious edge over other DVRs, but only if the user has 2 to 3 extra TV sets and if they are willing to shell out additional fees for adapters for these types of TV content. Nevertheless, it's a worthy buy for TV fans at the price of $299. Overall, it gets a good score which is 4 over 5 in this Moxi review.