Ant Movie Catalog Review: Free Movie Collection Management Software
Ant Movie Catalog
Ant Movie Catalog is open source movie collection management software application. You can input a wide array of information about a movie to keep your movie collection organized. You can add the information about your movie inventory manually or you can let Ant Movie Catalog to fill out the data fields by accessing local databases, local files, or online sources like IMDb. In this review, we'll find out if it's worthy of your download time.
User Interface (3 out of 5)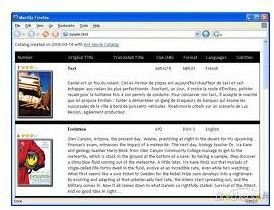 With the number of information fields available, the user interface may be a little bit intimidating especially if you are just beginning to manage the information about your movie collection. However, you will get used to it eventually. It's a fairly simple and straightforward user interface without flashy visuals to distract you from entering your movie data. It may not be visually appealing, but the simple, intuitive and easy to use interface helps users do their tasks quicker and easier. We give the user interface an average rating.
Features (4 out of 5)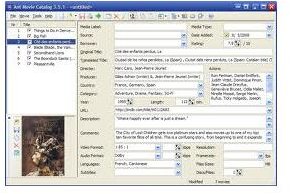 The main feature of Ant Movie Catalog is its ability to let you input a wide array of information about a movie like the title, the director, the producer, the actors, the country, the year it was published, the video format, the audio format, the length, a short description and more. It's a complete inventory system for movies whether they are DVDs or CDs. It can also extract available data in various movie media.
Ant Movie Catalog even has a field where you can input the names of the people who we can let borrow your movies. You can keep track of your movies that have been borrowed and have been returned. This is very convenient if you have a lot of movies and you're a very good friend who lends his movies to several people at a time.
If you want to secure your movie collection data, you can back up your catalog as an Ant Movie Catalog file or as an XML file. You can even print your entire collection with customizable templates. Other exporting options include HTML, SQL, and CSV files.
The software also allows you to include images on your movie inventory. You can either import images into the application or you can just link to files hosted somewhere else. It supports JPEG, GIF and PNG image formats. For its numerous features that makes movie collection management easier, we give this software application a 4 over 5.
Performance (4 out of 5)
Ant Movie Catalog is an extremely easy to use application. It's fast and doesn't suffer from crashes. It's a very stable piece of software that eliminates the need for users to create a database of their own just to inventory their movie collection. It gets a rating of 4 out of 5 for its smooth performance.
Conclusion (4 out of 5)
If you're a fan of movies and if you have a huge collection of films, you might want to consider using movie collection freeware to keep track of all of them. Ant Movie Catalog is a free and extremely handy solution for this type of need. Overall, it gets a good score.