Moxi versus TiVo: Learn Which is Better
Moxi vs. TiVo - Which is Better?
Moxi is basically the new kid on the block for being able to record live programming via a DVR. Moxi has just recently started selling their product directly to consumers. But, with TiVo as the undisputed leader, which is better Moxi or TiVo? It's a good question so here is a comparison of Moxi versus TiVo to help you decide.
Equipment and Price
Moxi and TiVo have similar equipment, including a HDMI cable, and they store data via a drive hooked into the eSATA port. And, generally they operate the same way and look the same.
As far as price is concerned, there are some differences. Most cable and satellite companies provide their customers with the 160 GB TiVo model, which usually runs about $300. And, you usually have to sign up for a contract with pricing and length varying by service. But, consumers can also buy the 1 TB TiVo HD XL for about $600 online either by themselves or through their satellite or cable company. If you do get it through your cable or satellite company, you also have to pay for the service as well.
Moxi HD, on the other hand, is $800 for a 500GB hard drive, and you do not need to invest in the service since you can purchase it by itself. While at face value, you may save money getting a TiVo. You do, however, need to invest in the service, which could make Moxi cheaper in the long run.
Menu and Remote
While TiVo's online menu is pretty standard, allowing you to scroll through options, the Moxi menu is quite whimsical. Menu icons will run the length of the horizontal menu bar. Yet, while TiVo's menu is simplistic, it's also easier to use. You have to use the very small Zoom button on the Moxi remote in order to get in and out of Moxi interface.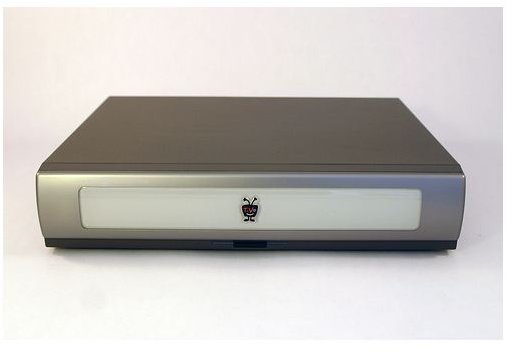 And, speaking of remotes, both have a lot of buttons to learn, especially for the HD boxes. You'll have to get familiar with both buttons before you can comfortably just watch the television without staring at the remote. You may need to carefully read your menu to figure out things on both of these remotes.
Bugs and Features
While they may be similar here, TiVo edges out Moxi when it comes to stability issues. Moxi does have a tendency to crash or even act really slow when using the Moxi interface. Plus, the Moxi interface does have some usability issues when it comes to accessing and using the submenus. This includes having to do complicated steps to get back out to the main menu.
Both machines come with the ability to access additional services, including Hulu, Flickr, Amazon on Demand and Netflix. But, with Moxi, you may need to add a Windows app to access these features. And, both services allow users to program recordings via the Internet.