Bright Hub Review: Sony Bravia KDL-40W5500 LCD HDTV
Sony
Sony is a well respected company when it comes to electronics, and they are especially skilled at manufacturing high quality home theater equipment. The Sony KDL-40W5500 is a fine example of an excellent LCD HDTV which will satisfy the majority of consumers. Even for demanding HD enthusiasts this TV is blissfully free of Sony's occasional shortcomings and it looks to be a real winner in this price range.
Set-Up (5 out of 5)
The TV is easy to set-up. The screen is slotted onto a sturdy, glossy black stand which allows rotation and four screws hold it in place. As an extra precaution there is a screw hole at the back of the base and you can use a wood screw to fix it onto your entertainment center and prevent any risk of the screen toppling forward.
The set-up procedure will prompt you to choose a language and country and you can then scan for channels with the built in TV tuners (digital and analogue). The process is quick and efficient. You can also download the TV Guide information in just a few minutes. Hook up your various devices and select your input via the Home button on the remote (batteries included).
Picture Quality (5 out of 5)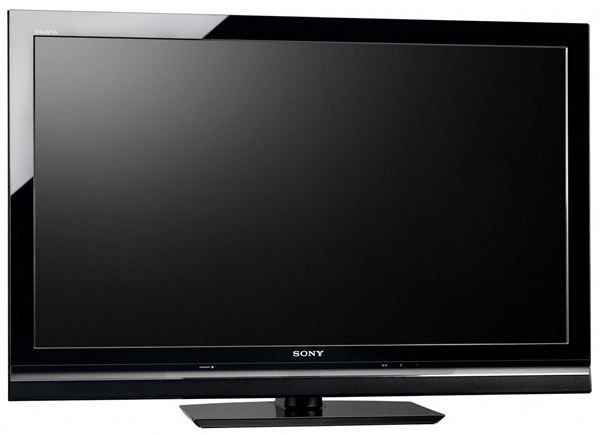 The best thing about this TV is undoubtedly the picture quality. It delivers full high definition footage at 1920 x 1080 pixels with spectacular colour and impressive black depth. In fact this is as good as you'll get in a non-LED backlit LCD TV and it delivers excellent black levels for this price range.
The backlight problems which have blighted some Sony TVs are also almost entirely absent in the KDL-40W5500. The picture is consistent and extremely crisp. The Motionflow technology allows you to up the refresh rate and is ideal for fast paced action or watching sports. In fact the TV supports various modes including a dedicated gaming mode, a sports mode, and an authentic 24p cinema mode.
The upscaling capabilities on standard definition make for impressive digital TV pictures. Blu-rays, DVDs, and games via the PS3 and HDMI are flawless. You can also adjust gamma and white balance settings, and there is MPEG noise reduction and color boosting technology. The eco friendly ambient light sensor automatically adjusts brightness to suit the room and generally speaking this TV offers fantastic picture quality.
Sound Quality (4 out of 5)
The sound is less impressive than the picture but it still offers decent quality with 20 watts total output. The two front speakers do support S-Force Front Surround technology but if you want a genuine surround sound experience then there is no substitute for a 5.1 channel system. The TV does also support Voice Zoom which is a terrifically handy feature that allows you to increase or decrease the volume of voices without affecting the rest of the sound level.
Connectivity (5 out of 5)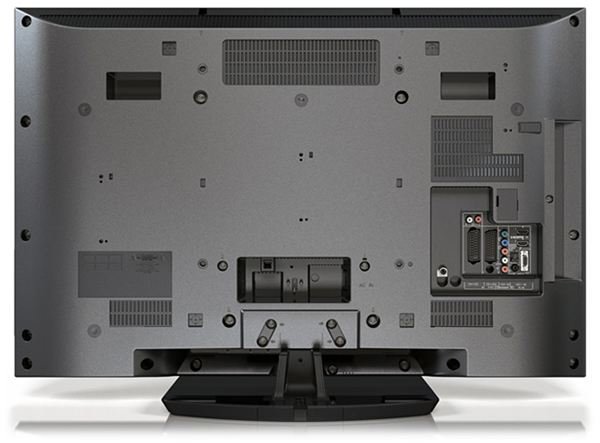 The Sony KDL-40W5500 has a great range of connectivity. There are four HDMI ports, two in the back and two on the side. There is also a PC input (15 pin D-Sub) and Audio in. It has HDMI PC signal capability as well as 1 component input, 1 composite input, a USB 2.0 port, an earphone jack, a PCMCIA card slot, RCA audio out, analogue audio inputs, RF in, 2 Scart inputs and support for Bravia sync and DLNA Ethernet.
Additional Features (4 out of 5)
The USB media player allows you to view photos or movies or listen to music on the TV via a USB device. You can also access content on your PC with ease. The online Applicast system offers access to RSS feeds, a weather application and various widgets like a clock, calculator and calendar. It is not the most impressive online presence and it lacks third party content like YouTube, but you can also access networked PCs via the Ethernet connection.
The TV guide is great. You can view TV listings for days in advance and set reminders for shows you want to watch later. You can even teach it what shows you like to watch and it will let you know when they are on. There is also support for picture in picture, and you can work, browse, or play on your PC and keep a TV channel open in the top corner at the same time.
Overall (5 out of 5)
The Sony KDL-40W5500 is an excellent HDTV that represents progress for Sony in addressing a couple of weaknesses in previous models in this range. The picture quality is simply brilliant, the audio is decent, there are plenty of connectivity options and a good range of extra features. Perhaps best of all is the price and if you shop around you should be able to find this model for under $1,500.