Sony BDP-S550 Blu-ray Player Review
Is it a PS3 Beater?

The Sony BDP-S550 Blu-ray player was released towards the end of last year. Blu-ray is definitely the new format with HD DVD conceding defeat before this machine was even released. Sony have released a range of stand alone Blu-ray players over the last couple of years but the smart money has always been on the PlayStation 3 which can be snapped up for a similar or lower price and includes Blu-ray functionality. Is this the player to finally beat the PS3?
Picture Quality (5 out of 5)
The picture quality offered here is excellent. This Blu-ray player offers a full 1080p high definition resolution. It also supports both 60 frames per second for standard television and 24 frames per second for a dedicated cinema mode. The image quality offers a smooth and well defined picture even during fast action sequences. The BDP-S550 can also upscale DVDs and the picture is generally satisfyingly free of jaggies. The HDMI connection offers top quality footage and multi-channel audio but there are also component, S-Video and composite connection options.
Sound (5 out of 5)
Sound is where the Sony BDP-S550 really stands out. It has onboard decoding for Dolby TrueHD and DTS-HD Master Audio. Since it covers the high resolution soundtrack formats you don't need a separate receiver to enjoy the excellent sound. It does offer a bit-stream output option in case you prefer to use your AV receiver. There are also optical and coaxial digital audio outputs and even 7.1 analog audio outputs which you won't find on many Blu-ray players.
Extra Features (4 out of 5)
It is Profile 2.0 compliant, also known as BD-Live. This means you can hook it up to the Internet via Ethernet and access the additional content provided by some Blu-ray discs. This feature is underused at the moment but it is liable to grow in time. It also means you need to have some storage space and Sony have included a slim 1 GB USB Flash drive which you can use straight out of the box. In terms of disc format you're covered for everything from CDs and home burned DVDs to support for JPEGs. About the only format it won't play is VCD.
Operation (4 out of 5)
In terms of speed there is a bit of a loading delay but this is far from the slowest machine on the market. It operates very quietly and doesn't output as much heat as the PS3. The Precision Drive helps to correct even damaged DVDs and Blu-rays and the menu system is easy and intuitive. It also ships with a backlit remote control which is great for watching movies in the dark.
Versus PS3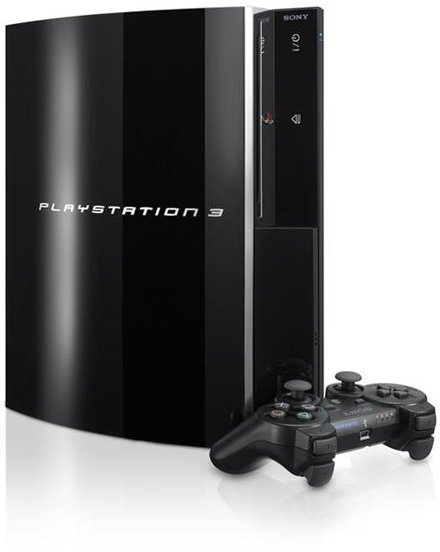 If you have no interest in gaming then this will certainly appeal over the PS3. It has a few extra audio connection options, it is quieter, it heats up less and it is easier to operate for movie watching. If you already own a PS3 I don't think this player does quite enough to justify the extra expense though.
Overall (4 out of 5)
The Sony BDP-S550 has come down in price since release and if you shop around you'll find it much lower than the original $400. There are other Blu-ray players out there with similar functionality which cost less but you'll struggle to find one with this exact feature set and if the top notch sound support and analog outputs are important to you then this is the device to buy.
References