Top Three Wireless Earphones - The Best Wireless Earphone for TV and Home Theater
The Problem (3 out of 5)
Ever been watching TV, listening to music or playing video games and been asked to "lower that racked down!"? I have tons of times. I enjoy my movies with loud explosions, sharp gun shots and metal-crunching car crashes. As you would imagine this can cause a bit of "noise pollution" in my home. So I bought some earphones to appease the greater forces. They didn't work - for me at least.
The wire was too short, people kept walking into it, pulling it right out of the TV and it was uncomfortable sitting that close to a widescreen TV.
To solve this common problem the leading technology brands around the world have started to make good quality wireless earphones. Basically, you plug a small transmitter into where the earphone jack would normally go. Then, a receiver built into the earphones picks up the signal and plays the audio into your ears. Below are the top three available right now based on three factors.
Cost (4 out of 5)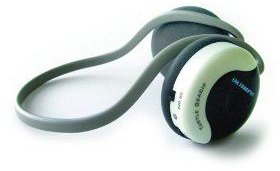 Not everyone wants to splash out on an expensive set of earphones just so they can use them once or twice a month. Often, a cheap set that does the job will do for that Sunday afternoon when all you want to do is relax in your own little world. I would recommend the Voyetra Turtle Beach W3 wireless earphones. They can be bought for as little as $20 and they work a treat. You don't get great sound quality but you sure save on the price. They're comfortable thanks to the padding and the wraparound design. They are also very secure and don't come loose because they were designed for Nintendo Wii players who jump around a lot.
Quality (5 out of 5)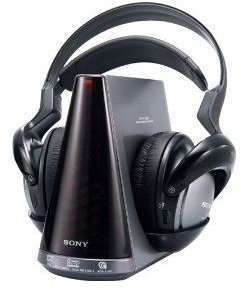 Perhaps you're a movie buff and you are more than willing to spend $250 on a top of the line pair of earphones with surround sound and crisp quality. If so, then the Sony MDR DS4000 Wireless Earphones are for you. They boast surround sound and the most superb quality I've ever heard. It's like having a theatre surround sound system compacted into a headset. They're light and comfortable. The padding is excellent and won't tear away like cheaper versions. If you're looking for earphones that will last you ten years with great quality then these are the ones for you.
Compromise (4 out of 5)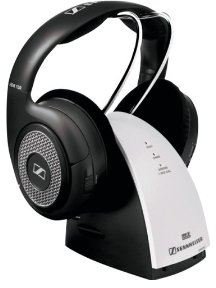 Many of us will want good quality earphones but won't want to spend half a weeks wages on them. For this section of the market (which I would imagine is the majority) I would recommend the Sennheiser RS130 earphones. These are currently one of the most popular makes on the market and can be picked up for around $60-80 dollars on Buy.com or Amazon.com. They're pretty comfortable and will see you through a film with ease. If you are seeking the perfect compromise between quality and price then these are the best wireless earphones for you.