Hulu Plus vs Netflix: Which Should You Pay For?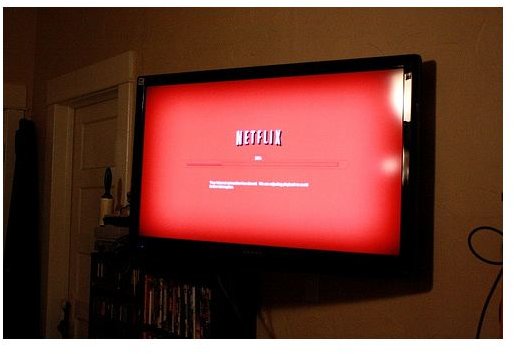 In the battle for video streaming supremacy it's a clash of the cocky newcomer versus the wily veteran - Hulu Plus vs. Netflix. For those of us who've already dumped our cable providers, the most important question is which one provides the most bang for your buck? To figure that out, we better start by looking at what each one costs.
Cost Comparison
Both the Netflix streaming only plan and the Hulu Plus membership cost $7.99 a month. Netflix has several other optional plans for people who want to add direct mail DVDs to their accounts. These plans range from $15.98 a month for unlimited streaming and one DVD at home at a time to $29.98 for unlimited streaming and four discs at home at a time. Hulu Plus does not have a DVD option. If you are a true "stream only" subscriber then the cost comparison is a draw.
Viewing Platforms
Since there is no cost advantage to either of the services, let's see if there are any platform limitations that will help determine your best option. Both Netflix and Hulu Plus are available on internet ready TVs from Samsung, Vizio, LG, Panasonic and , as well as most of the Blu-Ray players distributed by those companies. They also both appear on the Xbox 360, Playstation 3, Roku and TiVo. Netflix is available on the Wii and Nintendo 3Ds, but there are plans for Hulu Plus to also be on these platforms in the near future. So, viewing at home is a draw - both services are provided on all of the major platforms.
What if you want to go mobile? Both services have this covered as well, with apps for both Apple and Android devices. As you would expect, these apps are all free.
Television and Movie Libraries
With the first two categories showing the services to be equal we'll get to the meat of the matter. The true measure of a content service is the amount and quality of the content that they provide. So which one comes out on top here? That really depends on if you are a movie buff, or prefer television shows. Netflix began its existence as a movie delivery platform, and currently has over 20,000 movies available for streaming. New release movies are usually available for streaming one month after they've been released on DVD (although many of the most popular movies don't make it to the streaming service).
Netflix also offers old episodes of popular television shows from the Discovery Channel, SyFy, A&E and several other cable networks. In February, 2011, they agreed to a contract for non-exclusive rights to air CBS shows including Medium and the CSI franchise, and older shows like Fraiser, Star Trek and The Andy Griffith Show. While the television library isn't nearly as large as the movie library, it does offer several seasons of hundreds of shows. The only drawback to the Netflix television experience is that there are no streaming titles for the current season; all shows are at least one full season behind. There are also several shows that have part of the library streaming, and the other available only on disc.
Hulu Plus is geared toward the information generation, and offers television shows from popular series' a day after they have been aired. For people who want to know what the talk around the water cooler is about, Hulu Plus is the obvious choice. They offer current seasons of ABC, NBC, and Fox shows including perennial hits like The Office and Saturday Night Live and up and coming shows like Terra Nova and Allen Gregory. Hulu Plus is built around its television content having 16,000 episodes from more than 400 current and classic TV shows but that's not all they offer. Hulu Plus also has just under 2,000 movies as of November 2011. While they aren't the newest releases or the biggest blockbusters, they do have a good variety of decent material. In addition to the movies, Hulu Plus offers the bonus features that are available on the DVDs for streaming as well (something Netflix doesn't do).
Audio and Video Quality
Hulu Plus offers 720p streaming whenever the format is available, which is for about 90 percent of their material. Netflix was slow to jump onboard with the HD delivery. Much of the Netflix content is streamed at standard definition, and pixilation can be seen on larger screens (think 42 inches and larger) as well as with slower G-band wireless routers. Netflix is working on converting their library to high-definition but this process seems to be slow in the going. On a smaller format these two services are equal, but for a large screen television or home theater system Hulu Plus has the advantage.
Hulu Plus has advertisements, and this might be the deal breaker for many. We dropped our cable subscriptions because they were expensive, and we had to watch commercials. If I'm paying for a subscription to a service, I would expect that I wouldn't have to sit through advertisements before watching my shows. Netflix has never used streaming advertisements.
The other consideration that may be pertinent to families, but not individuals, is that Hulu Plus only streams one program to one device at a time. It can be used on multiple platforms but two people can't watch shows on different devices at the same time. Netflix users can stream as many programs as their network can handle, to as many devices as they have. The only requirement is that they are connected via the same IP address.
So Which is the Winner?
Who wins the Hulu Plus vs. Netflix battle? In my opinion, Netflix is still the champion. It looks like Hulu Plus appeals to young, single types that like to stay current with today's popular shows, while Netflix appeals to the family that wants access to a large catalogue of varied content. Both are priced to sell, and are available on all of the major platforms. This looks like it is shaping up to be a battle similar to the Apple vs. PC war. Both services have a specific target audience, and are doing everything in their power to satisfy them. For the consumer, it's a win-win situation. Even if you subscribe to both services ($15.98 + tax a month) you'll be saving at least $30 over a cable bill, and have more and better content available at your fingertips.
Which one do you prefer? Are you a diehard Netflix subscriber (even after the recent flummox), or do you prefer the freshness of the Hulu Plus offerings? Do you think your family situation influences your choice? Let us know what you think, and we'll keep you in the loop as the Netflix vs. Hulu Plus battle continues.
References