Marantz UD7006 Blu-Ray DVD Player Review
Midrange Master?
The Marantz UD7006 sits just above the Marantz UD5005, and below the UD8004 and UD9004, in the company's current Blu-ray DVD player line-up. It looks almost identical to the UD5005 from the front, and has the exact same remote, but it includes some useful feature updates that help set it apart from its more economical stablemate.
So, is the UD7006 a worth upgrade to the UD5005, or are you better off saving your money for something else? Let's find out.
Features (4 out of 5)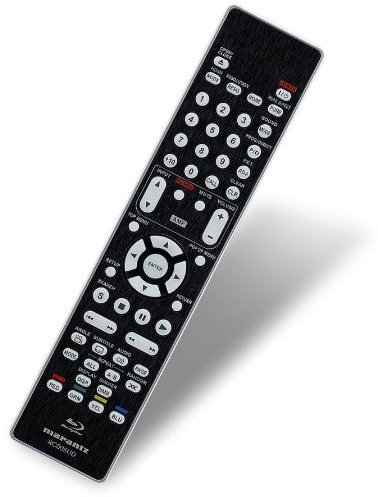 The Marantz UD7006 is a universal disc player and it comes with a 3-year warranty as standard. It is designed to play almost any format of round shiny discs that you can imagine, and that includes that latest 3D discs. It plays Plays Super Audio CD(Stereo/Multi), BD-Video/-ROM, DVD-Audio/Video/-R/-RW/+RW, and CD-DA/-R/-RW/dtsCDs.
The UD7006 streams YouTube and Netflix through its native apps, media files from your home network, and has a USB input at the front for playing local files like MP3s or JPEGS from a flash drive. Disc loading times are relatively speedy at about 10-15 seconds for a standard Blu-ray, and the GUI menus are clear and responsive.
Marantz includes multi-channel stereo audio outputs for connection to older home theater units, and full 5.1 or 7.1 HD audio support for the latest Dolby digital discs. The UD7006 also boasts some chassis improvements that help minimize distortion and digital noise to provide the cleanest and clearest picture and audio experience.
It has component video outputs, and a coaxial digital audio output, but there is still no place for a Wi-Fi network connection, with hard wiring required to add an Internet connection to the UD7006.
Ease of Use (5 out of 5)
The Marantz UD7006 comes with a weighty user guide that is split up into three languages - Spanish, French and English - and for the most part it is about as easy to follow as anything else you will find from the competition. The illustrations are all good representations of what you will find on your machine, and appropriate screenshots of the user menus are provided where appropriate. The functions on the remote are laid out logically, and the LCD read out does a great job at displaying the settings you are adjusting.


Picture Quality (5 out of 5)
As with the UD5005, the picture quality on the UD7006 was exceedingly good and a step up from what you may have come to expect on budget Blu-ray players. The built-in picture adjustments allow you to adjust all manner of settings to achieve a perfect image with contrast, brightness, gamma correction, sharpness and chroma levels just some of the options available to you. Once adjusted, these values can be stored to one of five memory settings. So, with the sheer breadth of adjustments available, you really only have yourself to blame if you can't get the optimized image you want.
Audio Quality (5 out of 5)
Again, like the UD5005, the audio quality from this machine was very good. The stereo outputs were particularly pleasing, but all audio settings resulted in a rich, full sound that easily fills a room. The UD7006 supports Dolby TrueHD, Dolby Digital Plus, DTS Digital Surround or DTS-HD, and provides an enviable clarity to the tones it produces when compared to lesser competitors.
If I was to be picky, I didn't find the Dynamic Range Control feature worked as well as it might. This setting is supposed to help even out the differences in loud and soft sounds in a movie - a real boon for families at night - but I still found myself reaching for the volume control to dial back the decibels from some of the DVDs that I watched on the UD7006. However, overall Marantz has done an amazing job at channeling some really high-quality audio through the components of this machine.
Value for Money (3 out of 5)
The only real dilemma that buyers of this unit will have is whether or not it is really $400 better than the Marantz UD5005. For me, I'm afraid that it wasn't. I have used them both interchangeably, and if you don't need the 7.1 HD audio, you will likely find the differences between important things like picture and audio quality to be almost imperceptible.
Don't get me wrong, a 7.1 HD audio output is great to have, and the Marantz UD7006 takes full advantage of this feature, but if you only have a 5.1 system, and you don't need the analog outputs, the UD5005 will work perfectly well for you, and save you a few hundred dollars in the process.
References
Review written based on author's own experience.

Images courtesy of Marantz US
This post is part of the series: Marantz Blu-Ray DVD Players
These in-depth reviews will give you the rundown on some of Marantz's most popular universal disc players - the UD5005 and the UD7006.