Media Player Classic Home Cinema : Pros and Cons
The trouble with software media players is that most of them only play the popular formats. If you throw at them a proprietary or a little- known media format, they would not be able to recognize it because they don't come with the codec for the particular media format.
Some players would just tell you that the particular format is not supported and that is just about it. Other players would offer you to locate the codec by downloading it from a website. If you do not fancy installing such a player in your system and are looking for a better option, you could consider Media Player Classic Home Cinema, which works with Windows NT to Windows 7.
Installation (3 out of 5)
On downloading the zip file for Media Player Classic Home Cinema (available in 32-bit and 64-bit versions), I learnt that I don't have to install the program. All I had to do was click on the application file and the program is ready to be used.
When I launched the application, I got a message that said my DirectX End-User Runtime was outdated; I was asked to install the June 2010 release for the program to function properly.
I ignored the prompt and went ahead and closed the message box. The movie I opened played. If you don't feel good about installing updates from the Internet, you can follow the same path but you'll have the nag screen pop up each time you open a media file.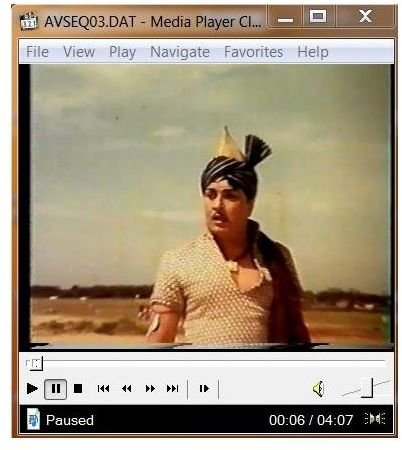 Don't worry about the update. I played a movie file without a hitch. I consider this a major drawback of the program. Other similar programs like VLC don't require the DirectX upgrade to function properly.
Features (5 out of 5)
The range of media file formats Media Player Classic supports is pretty impressive. It does not only support the playback of audio and video files, but also image files in the JPEG, GIF, PNG and BMP, but not TIFF.
Of course, the popular formats - MPEG, FLV, AVI and WMV, among others - are supported if you are planning to stream video content to your home theater system.
You may also be excited to learn that MPC offers DXVA (DirectX Video Acceleration) support. However, if you explore the feature further you will learn that the built-in decoder only supports the technology in bitstream mode. It means you would have to have the latest graphic card - NVidia series 8(9)xxx for H.264 only or ATI Radeon HD series for H.264 and VC-1 decoding.
Other features that look impressive are Shuttle PN31 remote control support and multi-monitor configuration support.
Ease of Use (4 out of 5)
Software media players are among the easiest programs to use. You get started by locating the media file from a hard drive or removable drive usually by using the Open File route. This suits media files that have already been encoded to a supported format. But what if you're playing back from a disc?
Media Player classic is supposed to support the playback of DVD and even VCD and SVCD. Playing a DVD is quite straightforward. You insert a DVD into computer disk drive and then choose Open DVD. The DVD main menu shows up as it would in a DVD player. You can choose the subtitles and audio selection from here or do it while the movie is playing via the Navigate Menu.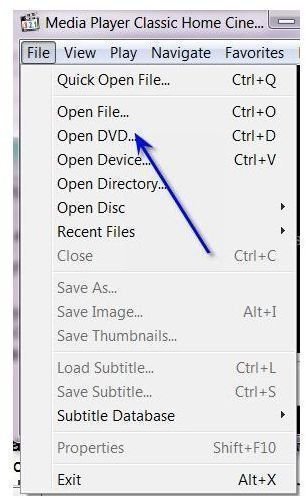 The playback of VCD is a little tricky though. After inserting the disc into your computer DVD-ROM drive, you can't use the Open DVD option. If you do, a message pops up saying it can't find the DVD directory, even if you navigate to the MPEGAV folder. To play a VCD, you would have to choose the Open File option and then browse to the MPEGAV folder and select the tracks you want to play. This, sadly, is not explained in the directions on how to use the player.
Help (2 out of 5)
Some advanced features would require guidance especially for users who are new to the game. Help documentation doesn't come with Media Player Classic Home Cinema player. If you really need help, then you would have to visit the developer's website to download the help manual.
This would be irksome if you don't have access to an Internet connection at the moment you need help. You would be quick to notice that the help manual you download is dated - 2005 version, although Media Player Classic has undergone many updates since then.
It looks like you would have to rely on information from the web should you run into any problems while using Media Player Classic.
In the end, you can't complain much about the shortcomings of a media player that's offered for free. Still, you would be inclined to compare it with other similar players like VLC to assess its true worth.
If you don't mind updating your DirectX software every now and then and putting up with insufficient help, Media Player Classic Home Cinema would be a program you would not mind downloading to help you stream video from your computer to your home theater system.
References
Review information based on writer's exploration of the program.
Screenshots by writer.