How to Watch Free TV and Movies: Online to Your TV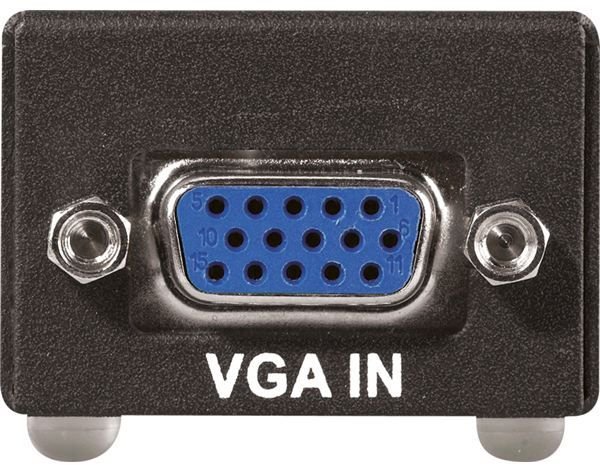 Web TV and Movies on Your HDTV
Watching free videos and movies online is not a new thing. Despite various takes on the legality of the issue, many big production companies are starting to see sense and are moving their operations over to the web. In the last few years we've seen the rise of several promenint web TV providers where you can watch or stream content onto your laptop.
Some free choices include MegaVideo, YouTube, Hulu and 4OD.
But watching videos on a 17'' laptop screen is old-hat. The sound is never great and you'll need to have your laptop very close to you. There are some easy ways to get the content from the web to your TV. Read on.
The Basic Way
If you just need to get the video from your laptop onto your TV on one occasion, the best way to do this is to use a VGA cable (available very cheaply on eBay or at any local PC store) to connect your laptop to your TV. Almost all laptops and TVs have a VGA port (pictured) which will enable you to connect the two.
Once you have done so, go to Control Panel > Personalise > Display Settings. Click 'Identify Monitors' and set the resolution for the second screen (i.e., your TV). Anything you do with your laptop should now be displayed on your TV. Simply maximise the video and enjoy.
If you have speakers it might be a good idea to plug those into your laptop to give the sound a boost.
Roku Will Rock Your World
A recent emergence has been set-top-boxes which allow access to web videos and content. Apple TV is leading the pack but I think you'll agree that it's a bit pricey and as with pretty much every Apple product - restricted in what you can do with it. While it's still a great device, I much prefer Roku which offers a cheap, simple option to watch and stream high quality movies from Amazon or Netflix. Pandora radio and Blip.tv are also supported.
It can connect to the internet via WiFi or Ethernet.
What's more, other non-video web services are also supported such as Flickr and Facebook. For under $80 this is well worth a shot.
Use Devices You Already Have
Aside from your computer or laptop, I'm sure you may already have devices around your house that allow you to access online video content on your TV for either free or very cheap. Here are some of the most popular devices that allow web content access on your TV.
XBOX 360 : Available from under $200, the Xbox 360 enables users to view content from numerous providers on their TV. While you have to pay for Vuze, Sky etc., you can watch free videos on the XBOX LIVE Marketplace. While they are still debating whether or not to bring forward more free content, you can get enjoyment and free videos on the xBox 360. Users in the UK and Ireland can also watch Sky News for free by using the 'sample channel' on the Sky TV App.
PS3: The PlayStation 3 allows you to access YouTube via the consoles browser. Thanks to the fact that the PS3 is a lot like a PC in terms of power, browsing and watching videos for hours on end is effortless. Sony and YouTube have also made the YouTube Website look brilliant when displayed on the PS3. Check it out here.
Blu-ray players: Both Samsung and LG offer internet content and streaming services on their players. So if you have a recent model check it out, chances are you'll be able to watch much of the free tv and movies online right there on your TV!