The Best Flat Screen TV: Holiday Buying Guide & Recommendations 2010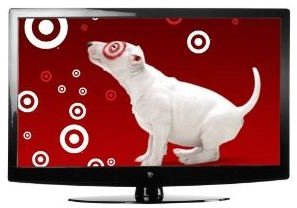 Westinghouse 42" Class 1080p 60hz LCD HDTV - Black
The Westinghouse may not be a big name brand HDTV but you won't be able to tell the difference once you get it in your living room. The picture quality is stunning with vivid colors and deep blacks on its 42 inch 1080p display. Don't let the off brand name keep you away from one of the best flat screen TVs on the market. Its two front facing speakers are only one of the great features this TV has to offer, it also has a sleep timer, parental controls, it is wall mountable, and comes with a detachable base stand. This HDTV also has several inputs including 2 Component Video , 2 Composite Video , 1 PC , and 3 HDMI for attaching all of your great HD accessories. At $499.00 it's a great deal for a fantastic product.
Samsung LN46C650 46-Inch 1080p 120 Hz LCD HDTV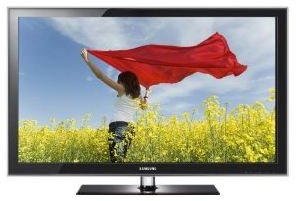 If you're in the market for a nice living room center piece, try the Samsung LN46C650. With a 120Hz refresh rate this one won't suffer from pixilation, shadows, choppy movement or any of the other major annoyances of the slower rate LCD TVs at this size. A beautiful 46 inch flat screen TV for under $900, it features 1080p high definition resolution, ConnectShare that allows direct reading of a digital device or USB hard drive, a gaming mode that enhances dark areas, sharpens the picture, speeds up the image processing response and enhances the sounds of your games. Picture and sound quality are optimized for the special needs of gaming systems at the touch of a button. Internet access through the Smart TV feature that allows access to sites like Facebook, YouTube and Flickr.
This TV has 4 HDMI ports, 3 on the back and 1 on the side, Anynet+ which is HDMI-CEC that allows peripheral AV devices such as a DVD player to be controlled by a Samsung TV remote control, 2 USB side ports and a PC input on the back. This is a great LCD TV with tons of features, really an all-purpose display for watching TV or movies, listening to music, or gaming. What put it over the top is the internet TV, this feature is great for quickly checking things like local traffic (on Google Maps) or streaming video live from the web (YouTube).
TC-P42C2 42" Class Viera C2 Series 720p Plasma HDTV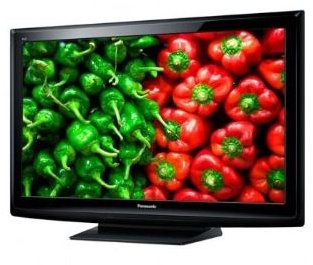 If you really like the quality of a plasma screen television the Panasonic TC-P42C2 might be exactly what you are looking for. At $493.73 this is one of the best HDTVs under $500 this year. Its brilliant colors, deep blacks and great viewing angles are just a few of the reasons to pick this one up. There is no banding and the 600Hz sub-field drive offers crisp, focused images during fast-moving scenes. The screen is also resistant to image burn. This is simply the best flat screen TV of the plasma variety.
LG 47LD520 47-Inch 1080p 120 Hz LCD HDTV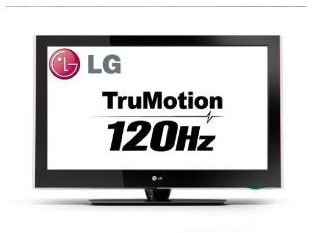 The LG 47LD520 isn't a true 46 inch TV, it goes the extra mile or I should say, the extra inch. With a 47 inch flat screen display the LG sports a 1080p 120 Hz picture for only $779.99. The 100,000:1 dynamic contrast ratio allows for more stunning colors and deeper blacks. Add to that the capability to play MP3 audio files and JPEG photo slideshows from a USB drive and stereo speakers with 20 watts of power and Dolby Digital decoding and you have a powerful multimedia machine. Oh yeah, there are three HDMI inputs as well. This set is great with gaming components as well. This is a great addition to any living or game room.
VIZIO M320VT 32-Inch 1080p LED LCD HDTV with Razor LED Backlighting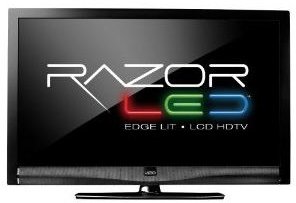 Near the upper end of the price range is the Vizio M320VT at $672.11. This one features LED backlighting to enhance the overall drama of the viewing experience. It also offers 50,000 to 1 Dynamic Contrast Ratio, SRS TruVolume and SRS TruSurround HD audio, and ambient light sensing technology that automatically adjusts the screen brightness for the best viewing in the rooms light conditions. There are several inputs including 4 HDMI and a USB. This is defiantly one of the best flat screen TVs available for purchase this Christmas season.