How to Buy: Best 26 Inch LCD TV - Guide to Quality, Affordable Flat Screen Televisions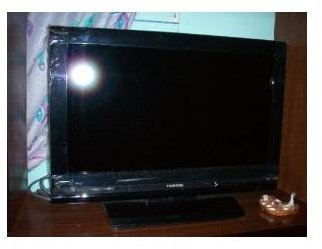 Toshiba 26AV502R
For a reasonable $314.88 you get a an intelligent, intuitive, easy to use flat screen TV. It comes equipped with a 720p picture quality, 60Hz refresh rate, Built-in ATSC/NTSC/QAM digital tuning that allows for tuning of standard cable channels as well as off-air digital broadcasts, in addition to digital "cable-in-the-clear" broadcasts.
The remote control buttons are well placed with features like a sleep timer button
that glows in the dark. The picture and sound set-up controls are very easy to understand and owners manual instruction are straightforward, no technical mumbo jumbo here.
The sound is excellent, with nice quality and no cracking at high volume. The treble, bass, and balance controls are easy to use.
For a bedroom or a small den this is an excellent choice. Probably the best feature is the forward facing speaker. Many LCD sets have speakers that angle toward the ground. It comes with 2 HDMI inputs and multiple others including the standard RGB and coaxial.
Toshiba 26LV610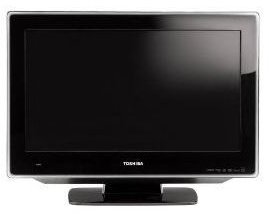 This LCD TV has a built in DVD player. Although the specs are similar to the 26AV502R there are a couple of major differences. First there is only one HDMI port on this one – although with the built in DVD player that shouldn't be too much of an issue. The major difference is the placement of the speakers, they are on the back of this unit so sometimes the audio gets muffled. Additional speakers could be purchased to solve this problem or be sure to keep the speakers clear of an insulated materials like fabrics. On the up side, it does have the 720p display with a 16:9 Wide Screen aspect ratio. At $499.99 this one may drop a bit but is a great deal at this price.
Samsung LN26C450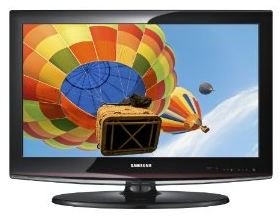 This LCD claims several outstanding features including a convenient ConnectShare JPEG input that makes it easy to connect MP3 players or digital cameras. The HDTV LCD Energy Efficient label means that this TV uses up to 30% less energy than the latest ENERGY STAR specification depending on series and screen size in standard mode. The "Wide Color Enhancer" that Samsung has delivers the entire spectrum of color and luminance for rich, saturated images with intense detail. With its 60Hz refresh rate there is no lag or ghosting even with the highest action sequence. In addition, the LN26C450 has 3 HDMI inputs, an HDMI-CEC and 2 component and pc inputs.
At $479.99 it's a pretty good deal, but expect it to go even lower on Amazon.com the closer we get to Christmas.
Westinghouse LD-2655AR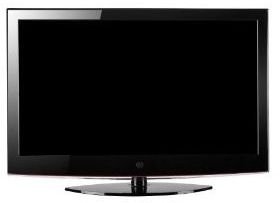 The all-LED backlit LCD display used by the Westinghouse 26-inch LED HDTV exchanges bulk for elegance. It has an ultra-slim 1.0-inch edge profile and a maximum thickness of just 1.54 inches so it will fit almost anywhere. It's also incredibly light, weighing just 11.02 lbs with the included stand, or 9.92 pounds without the stand. At $249.99 not only is this an inexpensive flat screen, it is a frontrunner for best buy in the 26" LCD TV market.
With a 60Hz refresh rate this model is at the same level as most other 26" LCD TVs. Because of the smaller size this refresh rate allows for crystal clear motion without shadows. This set will look great in modern or contemporary bedrooms or offices. With its small footprint it might even make it into a kitchen or two.
LG 26LD350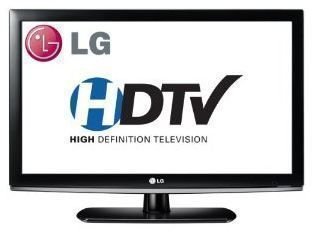 With a 720p HD resolution, multiple AV Modes to optimize the picture depending on what you're watching (Cinema, Sports, or Games), and other features including a 5ms (millisecond) response time, stereo speakers with 14 watts of power and Dolby Digital decoding, and three HDMI inputs this TV is top of the line. The dynamic contrast ratio of 50,000:1 delivers stunning colors and deep blacks. The picture wizard is an easy self-calibration screen with on-screen reference points for key picture quality elements such as black level, color, tint, sharpness and backlight levels. Take the guesswork out of picture adjustments with this simple-to-use feature. The price of $429.99 makes this one way to buy best 26 inch LCD TV on the market today.