How to Choose a Wireless TV Splitter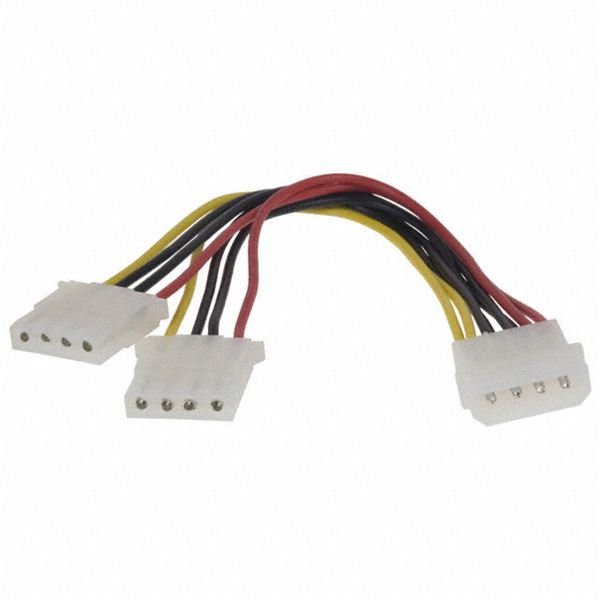 Overview
Cable TV splitters are very useful if you own more than one television and don't have a cable outlet hooked up in a room where you want a TV. TV splitters can be hooked up to your TV to divide the signal equally among all the television sets.
Before moving to on selection of wireless TV splitters, let's see how to use wireless cable splitters, and some of the frequently encountered problems.
Dealing With Wireless TV Splitters
A wireless TV splitter works more or less like the usual wired TV splitters, but the noteworthy aspect is that it splits the signals equally to all the sets connected to it, without any physical contact.
However, there is small quantity of loss of the original signal during this process. Hence, the signal strength is slightly lesser than what you get through the direct source. However, the TV programs are played perfectly well, and hence these splitters have gained widespread popularity amongst the buyers.
But, when using these wireless splitters, If the signal source for main TV is only an aerial, you may have a good deal of trouble using these splitters. You'll have to firstly add a splitter to aerial's download, and then you'll require another device like Sony Wireless TV transceiver since the second port needs to be hooked on to a separate over-the-air tuner, which in turns connects to the transceiver.
Another problem is that you can't change channels from any other room, except the room where the main TV is located. And, you'll have to bear the added cost of buying the transceiver as well. Hence, some of the folks don't prefer to use a wireless splitter due to these drawbacks associated with them.
Features of a Good Wireless TV Splitter
Normally, people are in a dilemma regarding the type of wireless TV splitter to pick; it is always good to choose a splitter that will provide optimal results, before considering the pricing part. So, you ask how do I find out the best splitter? Well, there are two classes of splitters commonly used by consumers; the first class is designed using transformers, while the second one uses resistors.
The former category of splitters is considered superior, as it facilitates equal energy distribution, ensuring minimal energy loss. The latter category loses almost half of the energy renewed by it, and only the remaining half is distributed to the other devices. Secondly, there should be no compromise on the clarity provided by the splitter for individual TV sets; so, even if you need to shell out few extra dollars, it's advisable not to compromise on this aspect.
Last but not the least, you should pick a highly reliable device, and it is very important to consider all the facts before purchasing a splitter so that it can serve all your needs. It is also recommended to go for wireless TV splitters with mould connectors.
Advanced Capabilities of Wireless TV Splitters
The most advanced wireless TV splitters provide access not only for digital cable HDTV but also for high speed internet and digital phones. These provide faster internet connection, several HD channel packages and superb sound quality for digital calling. Your entire family can now have the fun of watching programs of individual interest without any tantrums.
Choose Carefully!
You must buy a wireless splitter in accordance to the hardware you have at your home. Check very carefully that your existing hardware is capable of handling the new technology; If your hardware does not fulfill the prerequisites then you may have to go for a new device.
So, now that you know what to look for in a wireless TV splitter go ahead and buy one keeping all the above things in mind. You can get it installed easily with the help of a TV technician, or read some of DIY guides to get the job done on your own.