Quick Tips on How to Watch TV on the Internet: Getting Streaming TV Over the Internet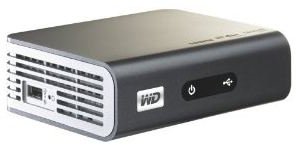 The Need for internet TV
Why would anyone want to watch TV over the Internet when there are of hundreds of channels offered by television stations to satisfy the taste of every kind of TV viewer?
The answer is simple. Over the Internet, you get to watch the video content you want instead of having to settle for content chosen for you by a television station. Discounting free services like YouTube and Metacafe, you get to choose and watch premium content for a fraction of the fee you would usually pay a television station for the same. If you're a fan of instructional videos, you'll know that TV stations are no match for the quantity and variety available over the Internet.
Let's now take a look at what equipment you need to to watch Internet video over your television set, especially with a home theatre set up.
The two things that you would need to watch Internet shows on TV are an Internet-ready TV and a high speed broadband Internet connection.
TV Set With No Network Connectivity
If your TV has network connectivity, then it would be a simple affair of connecting your computer to your television set. All you would have to do is connect the TV's ethernet port to your Internet router and you're in business.
If you have a TV set with no network connectivity, then you have a workaround to enable you to watch Internet video on your television. All you have to do is add a peripheral that should well be within your budget.
This device comes in the form of a media player/receiver, which is capable of playing back video formats that could only normally be played over the computer, including online video formats. If you're going to stream video from the Internet through this device, then you would want to choose one which has network connectivity.
WD TV Live HD Player
If you're on a budget and want to get a feel of streaming Internet video to your television, you would want to give Western Digital's WD TV Live HD Media Player a try. It allows you to stream music and photos from the Internet to your television, not to mention videos from YouTube in high quality MP4. On top of that you could also stream video from any computer connected to your network. At the time of writing, WD TV Live HD Player retails for $99.99.

Roku XDS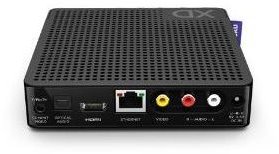 If you want to go beyond watching YouTube videos and would like to watch subscription-based premium video content, you would want to consider the affordable Roku-XDS. With Roku, you could watch video content from such providers as Netflix, Amazon Video On Demand and soon video content provided by Hulu Plus.
You can watch via your HDTV or older television sets as Roku provides composite output ports. Wireless (B/G/N), Ethernet and USB connectivity are among its important features.
At the time of writing Roku XDS retails for $99.99 at Amazon.
High Speed Broadband Internet Connection
Even if you have the latest TV with Internet connectivity, you'll be frustrated in your attempt to stream video content from the Internet if you don't have a high speed broadband Internet connection.
Now, what do we mean by high speed broadband connection here? The thing that you already know about Internet video is it requires time to buffer, especially if you have a slow Internet connection. You would not want to wait for the video to buffer on television when you're connected to the Internet.
To ensure smooth playback of Internet video, you would want an Internet connection of at least a 3Mbps DSL connection. Well, that's a minimum requirement actually. To be on the safe side, you would want to start with a 10MBps connection. If you want to go a little further and watch 720p content smoothly you would want to settle for nothing less than 20MBps.