What is The Best HDTV to Buy? Reviews & Recommendations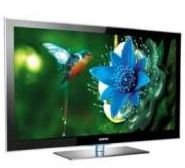 It's Holiday Gift Giving Time Again!
You've always wanted an HDTV. With the holiday shopping season approaching, it's the perfect time to start shopping for HDTVs. But, you just don't want some run-of-the-mill HDTV; you want the best HDTV. So, what is the best HDTV to buy? Well, here are some HDTV buying tips to help you narrow down your choices and get one that will work for the whole family.
But, what type of HDTV should you buy? Well, there are generally two types of HD flat screen TVs: plasma and LCD. Both of these types of TVs provide sharp, clear pictures. They are just made of different materials. Plasma uses xenon or neon gasses to show a picture while LCD screens use liquid crystal cells. A light is shown on these cells, which produces the image.
Plasma vs. LCD
Plasma TVs tend to be more expensive than LCD TVs. That doesn't, however, generally make them better. Plasmas do take the cake when it comes to sharper blacks and higher pixel ratios. But, they're also significantly heavier than LCD screens, which means that you might need to pay someone to install them. Also, plasma gases can become pressurized at high altitudes, which could lead to the TV admitting a high-pitched noise.
LCD screens on the other hand lack some of the picture quality of the plasmas, but they work better in brighter rooms. Their screens aren't as reflective as plasma TVs. Further, they are lighter, which means that you can do the installation work yourself. But, you should still have a partner help you with the process.
High-End HDTV Recommendation
Now, here are some recommendations for TVs. If you are in the market for a 46-inch LCD TV, the Samsung UN46B800 can't be beat. It comes
with an LED back light display, which makes the colors look crisper, and the picture quality is phenomenal. It's also energy efficient, which means that it won't draw as much power as standard HDTVs. This TV is also extremely thin, which means that it won't stick out from the wall as much.
The only major downside to this model is the price. At between $2,000 and $2,300 online, it's more expensive than many 50-inch HDTVs. But, you are paying for the Samsung name.
Budget HDTVs
If you are looking for the best HDTV to buy on a budget, one of the best is the Panasonic TC-L32X2 32-inch LCD TV. At right around $500 online, it comes packed with features. It has an iPod dock, which allows you to play your MP3s and videos via your TV. It also has 3 HDMI slots, which allow you to add more devices to your TV. Plus, the picture quality can't be beat.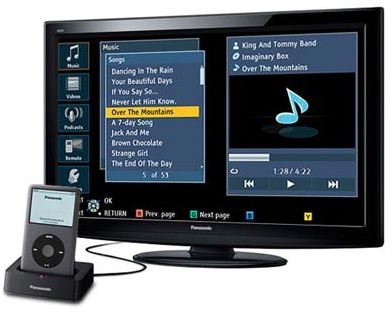 Perhaps the only problem with this TV is the size. Most people want larger TVs. But, if you're content with a smaller flat screen TV, then this one is perfect for you.
Another slightly more expensive, but still budget TV is the Panasonic Viera TC-P50G25, which is a 50 inch TV. It comes in at around $1,000, but the colors on this TV really pop, and the blacks look really good too. While it is a plasma TV, it's more energy efficient than many others on the market. Other features of this TV include the option to access the Internet, and you can download movies from Netflix.
The only major drawback is that this TV still isn't as energy efficient as LCD TVs.
Mid-Range HDTVs
For the $1,500 to $2,000 range, the Samsung PN50C8000 plasma TV has amazing black color performance, and the colors are nearly perfect. Unlike standard plasma TVs, this one actually isn't that reflective, which means that you can use it in a bright room. This is also a 3D TV, which means that you can play your favorite 3D movies on it.
The biggest drawback to this TV is that it's not very energy efficient, which could affect your electricity bill.
Another mid-range TV is the LG Infinia 50PK950, which also has great black coloring. It's also quite nice to look at it, and it's really thin at just two inches. This TV shows colors quite well, and it comes packed with picture controls, allowing you to get your TV just the way you like it.
What you probably won't like is the remote. While it's long, thin and sleek looking, you'll find yourself sticking to only the main two buttons. It's not really clear what the other buttons on the remote do. So, unless you are willing to fully read the manual, you'll have no idea what to do with these buttons.