Samsung Television Series Differences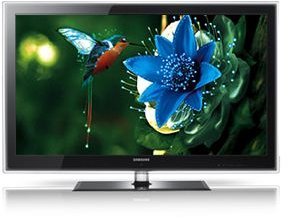 Overview
Basically, most television manufacturers release similar products with slight variations targeting different types of users - Samsung television is no different. Something similar applies to Samsung's range of 6, 7, and 8 series LCD HDTVs. The 8 series models are the supreme-most HDTVs targeting the high end segment of users, followed by the 7 series, and then the 6 series HDTVs.
Samsung Television Series
Before comparing Samsung Series 6 and 7 series TVs, let's see what really differentiates the top of the line series 8 TVs from other models. Samsung series 8 models have 240Hz processing frequency, while the Samsung series 6 and 7 models run at 120Hz. There are minor differences in the design panel, and overall appearance of the series 8 models. [caption id="attachment_171532" align="aligncenter" width="770"]
The top of the line Samsung Series 8[/caption]
Samsung Series 7 Advantages
Additional Widgets The 7 series models come with Internet Suite of Yahoo widgets, and several other applications, but the 6 series models lack these widgets, though the top end 654 46" LCD unit does come with internet connectivity, and content sharing provision with special 'AllShare' feature. Enhanced Panel 6 series models come with Touch of Color, and upgraded style of panel, while the 7 series models feature preloaded Content including goodies such as cooking recipes, children's stories, games, DNLA functionality allowing you to enjoy PC games and other goodies on your television set. There are minor changes in TOC design, giving slightly improved aesthetics on 7 series models in comparison to 6 series. Subwoofers When you really want to enjoy surround sound effect, sub-woofers are a must! And, once again Samsung 7 series LCDs score over the 6 series in this regard, as they come with built-in sub-woofers, but unfortunately, you'll have to buy an additional home theater unit to enjoy the same audio effect with 6 series models. LED Lighting LED lighting is yet another cool feature available exclusively on the series 7 models, and the series 7 models are also capable of playing HD picture in picture, but series 6 models have only PiP playback for analog signals. Video and Audio Playback Even the series 6 units have Ethernet and USB ports, but only series 7 sets are capable of playing video from both, while series 6 units are limited to playing audio files, and opening pictures. They definitely lack the processing power of Samsung 7 series TVs. Miscellaneous In addition to all these things, the Samsung 7 series LCDs are lighter and sleeker, and they're 'Personal Video Recorder Ready' as well. For instance, 654 46" LCD TV weighs 18.1kg without stand, while the 750 46"LCD 3D TV weighs only17.6kgs.
At a Glance - Major Differences Between Samsung Television Series
1. The Samsung Series 8 TVs are top of the line with higher frequency rates than series 6 and 7. Series 7 models are a class above the Series 6, and they comprise of only LED TVs, while Series 6 don't. 2. The Samsung series 7 HDTVs come with sub-woofers, and hence they've slightly improved sound output in comparison to the Series 6 3. The series 6 HDTVs can only handle analog PiP, while the 7 series TVs can even handle HD PiP. When it comes to pricing, the series 7 television sets are much more costlier than series 6 units, but they're definitely worth every penny paid. Another important thing to be noted is that series 7 lineup also includes 3D TVs namely 750 46" LCD 3D TV and C7000 LED series, while there are no models in the 6 series lineup that have 3D playback capabilities. Image Credits Samsung.com