How to Choose DVD Collection Software: Buying Guide & Recommendations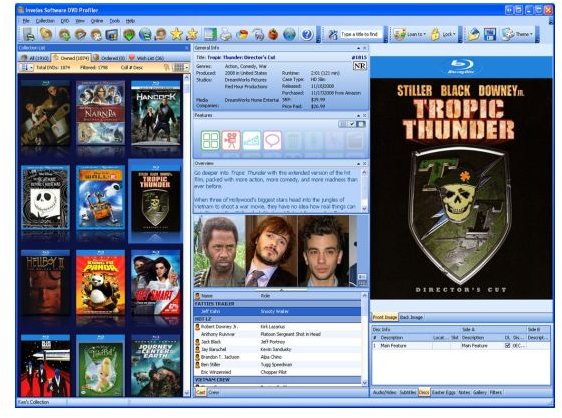 What to Look for in Movie Collection Software
First, let's take a look at what to look for in a DVD collection software program. After that, we'll take a look at a few DVD collection software programs for Windows worth considering.
Formats Supported
If you have been an avid movie buff for decades, you would have collected your favorite movies in the form of VHS, laser disc, VCD, DVD and now Blu-ray. A good program ought to have categories for these formats so that you can archive your entire movie collection in a single place. It should even have a provision for Divx, QuickTime and MKV files, among others, especially if you buy movie downloads over the Internet.
Important Features
Any DVD collection software program should have the ability to upload and download information related to your movie collection. You should be able to retrieve information on cast and crew. Synopsis, plot and tagline for any movie should also be easily accessible through the program. Links to trailers, reviews and also movie trivia should also be among the features.
In the offline mode, you should be able to search by title, actor, genre and even production company.
Ease of Use
How easy will the program be to use? Will you need extensive guidance before you can use it? It's a good idea to give the program's trial version a try before committing to a purchase. Don't opt for a program that `intimidates' you and discourages you from using it.
Help/Support
How good it is the support? Is there email support? Is there an online guide, FAQ, tutorials with screenshots or video tutorials? Most importantly is there a forum where issues (not revealed by developer) relating to the program are published? Spend some time exploring these areas.
Let's now take a look at some DVD collection software programs worth considering.
DVD Profiler (4 out of 5)
If you don't wish to fork out cash for a DVD collection software program yet, the free version of DVD Profiler will be an automatic choice. The program has most of the features that paid versions have, including online access for information about your movies. One attractive feature about this program is the ability to search for information relating to a movie by using the UPC (Universal Product Code).
If an uninspiring user interface is not a concern, download this program and get started with creating your DVD collection.
Movie Collector (4 out of 5)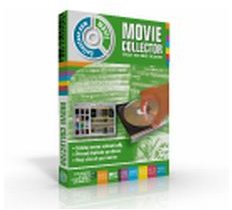 Two features stand out in this program. First, Movie Collector provides support for barcode scanning. If you have access to a barcode scanner, this would be the program to go for. Secondly, the software allows support for many movie formats – DVD, Blu-ray, VHS, Video CD and even digital video formats like Divx and even Hi8.
The one feature that's sadly lacking in the program is the export to popular formats like XML, HTML, CSV and PDF. You can make backups of your DVD collection data in Movie Collector's proprietary format. The import feature supports only TXT format if you must know
The Standard version is available for $29.95 and the Pro edition is priced at $49.95.
Movie Label (4 out of 5)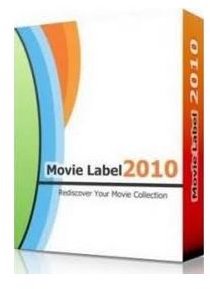 Movie Label has received many awards through the years. Here are some of them: Best in Test by IDG Computer Totaal, Software Informer Editor's Pick, Tucows 5/5 rating and Snapfiles 4.5/5 rating.
An attractive feature is the Loan Manager which keeps track of DVDs you have loaned out. The borrower's email address, phone number and title of movie lent are among the features that could be input. The Loan Manager can also help you send an email reminder to the borrower if he's holding on to a favorite movie for donkey's years.
A shortcoming of this program is the limited import formats (only TXT) supported though.
The Standard version is available for $49.95 and the Pro edition is priced at $69.95.
EMDB (4 out of 5)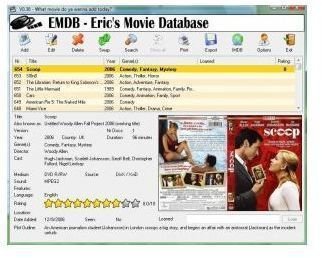 If you're looking for a functional DVD collection software program without having to pay for it, consider EMDB. Although the interface is nothing to shout about, it covers the main functions offered by paid versions.
Adding a new title to your database is pretty straightforward. Just type in the movie title and hit the Search IMDB button. Seconds later, you'll be presented with the IMDB search results for you to choose from.
Try EMDB before considering paying for a DVD collection software program.
MyDVDs (4 out of 5)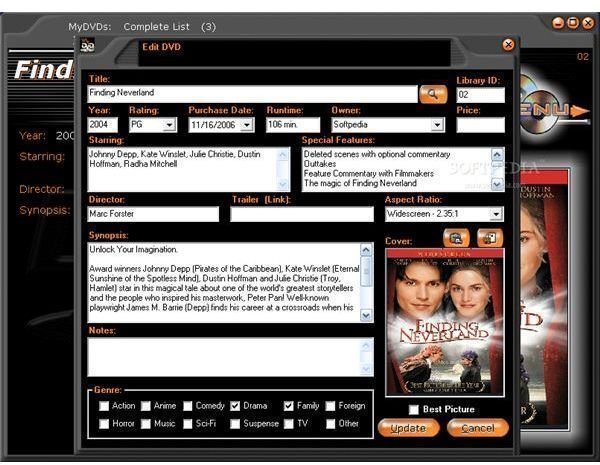 MyDVDs has a great interface. It's black background gives you the feeling of being in a dark cinema.
Adding a new DVD to your database is as simple as hitting the CTRL + N keys. The Check Out DVD feature keeps tracks of the DVDs you've lent. A colored stripe appears on the cover of the DVD on loan. You can then check on the date it was lent and the borrower's details.
MyDVDs retails for $19.99.
All My Movies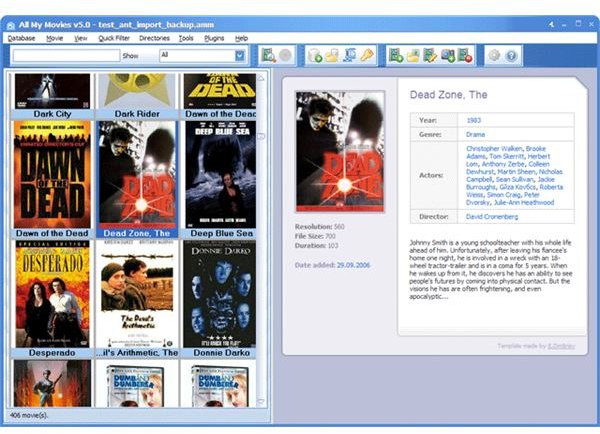 With All My Movies, you can include your favorite movies in a variety of media formats. DVD, Blu-ray, VHS, VCD and even formats like AVI and DivX are supported.
You can get the necessary information on a movie online by entering its title, barcode or just by inserting your movie disc in your DVD drive.
All My Movies allows you to import existing database files if they're in XML, Excel or TXT. Export formats covered are PDF, Excel, TXT and even HTML.
All My Movies will set you back by $44.95.