Home Entertainment Bar Ideas: Bringing All the Fun to Your Home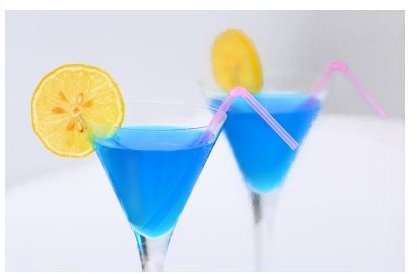 Introduction
If you have enough resources and the right creative idea, you can set up a home entertainment bar so you can host awesome parties or just have a place to relax after a long day at work. There are several considerations you need to factor in while planning to build a home entertainment bar, like storage for food and drinks, the design of the bar and the accompanying home entertainment system. Here are some home entertainment bar ideas to help you along in planning your very own bar at home.
Bar Design
You have to settle on the kind of look you are going for in your home entertainment bar. You can either go for an elegant and sophisticated look or you can go for a more relaxed and casual design. Once you determine what kind of look you're are going for, you have to pick the right kind of elements that will complement your target look and feel. This includes picking the right home entertainment seating, glassware, flooring, wall paint and other materials you will be using to build the bar.
Storage
The storage for your drinks and food will be the life and blood of your home bar so it needs to stick with the look of the bar and it should be easily accessible. The right kind of cabinets and drawers need to be usable and functional, and at the same time, it needs to complement the look of the rest of your bar area.
Entertainment
One of the most important parts of a home bar is the home entertainment system. It can just be composed of an audio sound system or it could be a full blown entertainment system that includes television, speakers and appropriate furniture. Your entertainment system elements also need to complement the design of your home bar so it can all mesh together into one look and feel that you can be comfortable with. If you have the resources, you can use a flat screen TV for your entertainment. It does not take up much space, hence it can give you more room to move in. You can also include a DVD player, or even a 3D DVD player, to turn your bar into a complete home entertainment area.
Building the Bar
If the bar you are planning is not that big, you can just ask friends to help you with the carpentry tasks so you can save money. This is also a great way for you to bond with your friends or family members while working on something that all of you can enjoy after you are done. You can also save money by picking the right materials and designing and building most of the bar yourself instead of hiring someone to do it for you.
Stocking Up on Booze
When everything is built and set up, it is now time for you to stock up on drinks and food. Food that does not spoil like nuts and chips should always be present so people will always have something to munch on while they are relaxing. The drinks depend on your preference, really. If you are a beer drinker, it would be efficient if you can install a tap so you will always have a steady flow of beer available to you. If you are more of a wine or hard drink person, make sure you keep the bottles in a storage area where it is easily accessible but not in danger of getting knocked over. It is good to have a wide selection of these spirits so you can have several choices, just to keep thing fresh and exciting. The bottom line of these home entertainment bar ideas is simply take in consideration first what you want before thinking about the practical elements.