The Best 3D TVs for a Perfect 3D Movie Experience: A Look at the Top 5 3D Televisions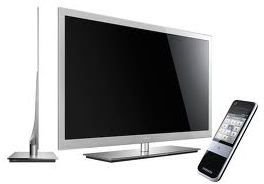 3D TV
With more and more 3D movie content being published these days, it is only normal for the TV market to come up with full HD 3D TVs. The best 3D TVs does not just give viewers an engaging 3D viewing experience, it also caters to normal content. To be considered one of the best, a TV needs to be able to give quality images for both 3D and normal content, giving viewers the best bang for their buck. In this article, we take a look at 5 of the best 3D TVs currently available and why they need to be in your living room whether you like wearing 3D glasses or not.
Samsung C9000 LED 3D TV (4 out of 5)
Considered to be the best among the LED TV line of Samsung, the C9000 LED 3D TV offers one of the best image quality of its kind. HD images are displayed in sharp detail, giving viewers an astonishing viewing experience. Vibrant colors and the levels of black give this LED 3D TV the ability to impress even the most picky HD content fans out there. The 3D glasses included are not the most comfortable, especially for people who are not used to wearing bulky glasses when watching TV, but it is not something that will deter the viewer from having an enjoyable viewing experience. The main downside of this LED 3D TV, however, is its ability to connect with other devices. Special adapters are needed for devices to be connected to the TV. These special adapters are already included in the package, but it does require an extra amount of work compared to the connectivity of regular TVs. Other than that, the Samsung C9000 is a great LED 3D TV and it deserves a 4 out of 5 rating.
LG LX9900 3D TV (4 out of 5)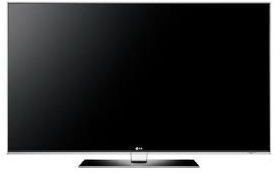 This is a straight-up TV that supports regular content and 3D content. It doesn't have a lot of sophisticated features, but its elegant design and its wonderful image quality makes it worth the purchase. Its super slim design makes it easy to hang on walls, perfect for homes that do not have a lot of extra space. We give this simple and elegant 3D TV a rating of 4 out of 5.
Panasonic TC-P50VT20 3D Plasma HDTV (5 out of 5)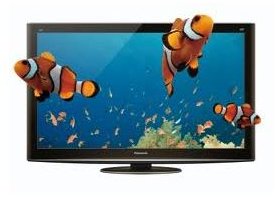 Aside from being a capable TV for both 3D and non-3D content, the TC-P50VT20 also offers online content that can be accessed through an intuitive user interface. Streaming Internet content is easy to access, but there is only a few content providers at the moment compared to computer apps-based streaming content. But still, there is already a considerable amount of content from a few content partners like YouTube, Pandora, Picasa, Amazon Video on Demand and Twitter. YouTube alone provides an almost endless supply of streaming content so the minimal number of content partners is not really an issue. The media player supports audio and photos too, so video images are not the only ones that will look good on this plasma TV. Its support for other media and streaming Internet content is a big draw for consumers, but underneath it all, its strength lies in it its wonderful image quality whether it's dishing out normal TV content or 3D movies. We give this TV an excellent 5 out of 5 rating.
Samsung C7000 UNC7000 3D LED TV (3 out of 5)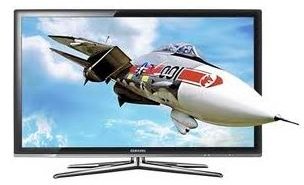 This is the first 3D TV that Samsung ever launched. The newer models may have more sophisticated features like multimedia playback and Internet connectivity, but this model is focused on giving the best possible 3D images on an LED screen possible. If you're looking for a stripped down 3D TV without the bells and whistles but still offering great image quality, this TV is a good bet. We give it a 3 out of 5 rating.
Philips 9000 LED TV (4 out of 5)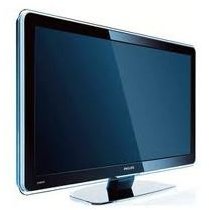 This TV supports HD and 3D content, but one of its most interesting features is the Ambilight Spectra 3, which lets the viewer choose the ambient light's color that is similar to the wall where the TV is located. Aside from this, the intelligent backlight LED ensures conservation of energy by using only 50% of the energy that standard TV models use. Even with less energy used, this LED TV still boast more colors than your average TV. It can generate 2,250 trillion colors, which is always impressive for fans of quality TV images. If you are not happy with your current selection of 3D movies, you can use this TV's multimedia features that include a Wi-Fi module that will let you access Internet services like the Video on Demand Video Future service. It streams videos, audio and photos through your computer via the Wi-Fi Media Connect feature. You will never run out of content for it and that's why this LED TV is one of the best 3D TVs out there and it gets a 4 out of 5 rating.