Top 5 3D Movies to Watch at Home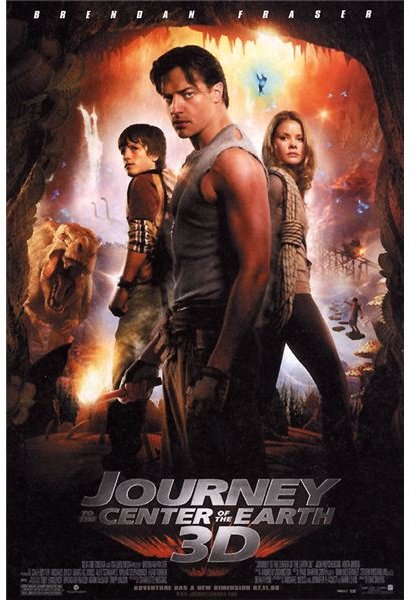 3D Movies
A great way to relax at home is to watch movies. With the advent of 3D movies being available in DVD and Blu-ray, the hobby is now more enjoyable. The number of 3D movies is slowly increasing, giving viewers more choices for their home entertainment library of movies. In this article, we'll take a look at 5 great movies that are more entertaining when viewed in 3D. Just make sure that you have comfortable 3D glasses, a 3D-capable TV with great image quality, 3D DVD player and a nice home entertainment couch. Remember to watch these 3D movies with your eyes directly in line with the TV to get the full 3D effect of the movies.
Journey to the Center of the Earth
With all kinds of crazy things like flowing lava, carnivorous fish and dinosaurs, this movie is definitely more exciting when viewed in 3D. Starring Brendan Fraser, Journey to the Center of the Earth follows the lead characters in an adventure across a land miles below the Earth where exotic plants and animals live. Almost every scene features eye candy, which is very stunning to see in 3D. The humor and the character development also add to the experience. It's a fun adventure and Sci-fi movie for the family whether it's in 3D or not.
Cloudy with a Chance of Meatballs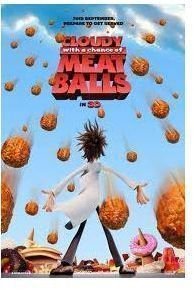 This animated movie brings the humor notch to 11 with funny situations and crazy antics. If that is not enough to satisfy your appetite for good entertainment, the crazy visuals will give you yummy satisfaction from all the eye candy. It's a soup of gastronomic proportions with giant meatballs and spaghetti tornadoes pleasing the child in all of us. There's a lot here to satisfy both kids and adults alike as they watch an entire island getting rain that consists of different kinds of food like cheeseburgers, corn and even ice cream.
My Bloody Valentine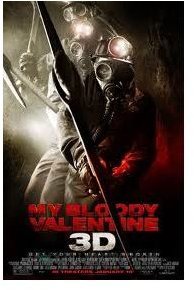 If you are a fan of horror and slasher movies, My Bloody Valentine will give you enjoyment, especially with its 3D content that includes flying pick axes. Some scenes may be too gruesome for young children, but teens and adults will definitely watch this on the edge of their seats as the horror becomes too real with 3D elements seemingly being in the same room with them. With a small town being terrorized by a demented killer, shocks and terror enhanced by 3D elements will definitely satisfy the horror buffs out there.
Avatar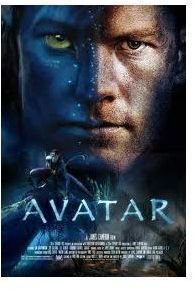 This is movie is the highest grossing movie of all time and this distinction is largely caused by the hype of its stunning 3D content. Set on an alien world where a conflict between humans and an alien race known as the Na'vi brews to an astonishing finish. Director James Cameron's masterpiece astounded audiences in the theaters with its stunning 3D imagery, and now it is also available to be viewed in the comfort of your own home.
The Final Destination IV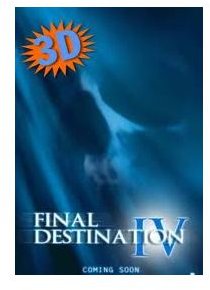 One of the most thrilling 3D movies available is The Final Destination. This is the fourth movie in the Final Destination franchise, and it brings the cold touch of death bigger and better in this installment, in 3D no less. Fans of horror and movies in general should definitely watch this movie where regular people try to escape the cold grasp of Death itself.