HTPC Software Setup Tips: What You Need to Create Your Perfect Home Theater Experience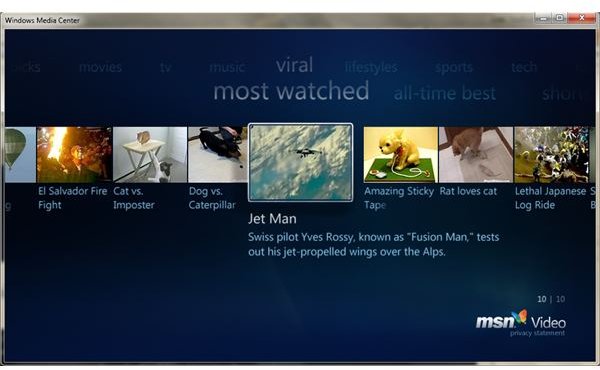 HTPC Software Setup Tips - Introduction
Choosing a computer-based Home Theater system may seem an intimidating idea compared to buying a DVR or other set-top box, but the power and flexibility that HTPC software offers is worth the time it takes to get your system right. In this article, we'll guide you through the process of choosing the right media center software, updating your drivers and codecs and exploring the world of media software plugins to create your perfect Home Theater setup.
Choosing Your HTPC Software
Your HTPC software options will be determined by which operating system your computer will be running. In this section, we'll look at the best media center software on offer for each of the main PC platforms.
Windows
Windows Media Center has come a long way since its rather shaky beginnings, and is now incorporated into the full versions of Windows 7, rather than as a stand-alone operating system. Windows Media Center features great integration with your media libraries, a well designed and TV-friendly interface as well as Digital TV recording and playback functionality. If your computer is running Windows, then Windows Media Center will more than meet your needs, and has the added flexibility of plugin support.
Mac OS X
If you're using an Apple Mac, OS X also comes with a built in media center program called Front Row. Front Row is very easy to use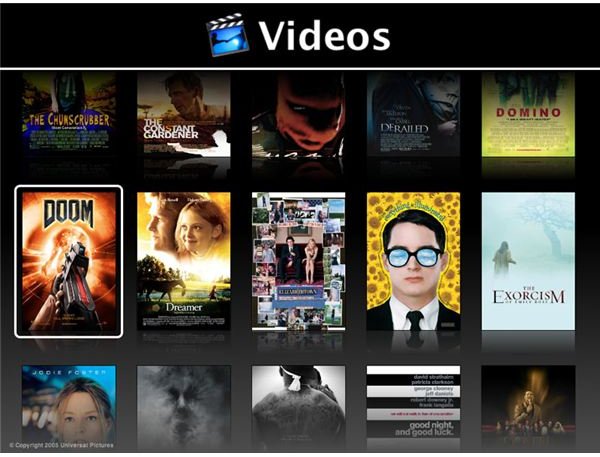 on a television, and shares interface elements with the Apple TV stand-alone media player. However, Front Row does have some drawbacks which will mean that you will need to purchase additional software. Front Row doesn't support Digital TV recording, so a third-party program such as Elgato's EyeTV will be necessary to use a TV tuner. Front Row also essentially acts as a front-end for Apple software such as iTunes and iPhoto, and you will need to use those to organize your media collections.
Linux
Using Linux as the basis of your HTPC system will require some technical understanding, and support for issues that arise may be more difficult to find. However, running a Linux system comes with the advantages of massive customization options and, of course, the fact that Linux is free. There are whole Linux operating systems devoted to HTPC use, such as Mythbuntu, which are available for the price of a blank CD-R.
Keeping Your Drivers and Codecs Updated
When running a HTPC system, it is vital that you not only keep your media center software up to date, but also the drivers for your graphics card, your audio system and any additional HTPC accessories such as digital tuners or Bluetooth remotes. Recording and displaying digital video is amongst the most demanding activities in modern computing, especially in the HD era, so keeping on top of the latest driver releases will help prevent problems.
Codecs are the software algorithms that allow you to watch the different formats of digital video, such as .wmv, .mp4 and .mkv. None of the major operating systems come with all the codecs you will probably require when using you Home Theater system, but there are easy and free ways to obtain them. For Windows, the K-Lite Codec Pack will fulfill virtually all your needs, while on Mac Perian is called "the Swiss army knife" of codecs. Both are small downloads and easily installed. Many Linux operating systems will download individual codecs as and when you require them, and some of the dedicated HTPC distributions will already contain all the ones you will ever need.
Using HTPC Software Plugins to Personalize Your System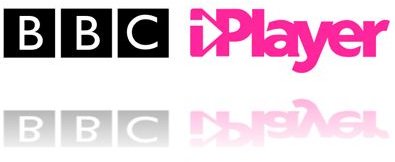 Plugins are additional software modules that can be installed to extend the capabilities of your HTPC software setup and personalize your media experience. Available plugins range from integrating IPTV services such as Hulu or BBC iPlayer directly into your media center, to social networking feeds that allow you to check your Facebook or Twitter friends from the couch. Other plugins are designed to pull additional information about the films you are watching from Internet sites such as IMDb. It's worth taking the time to peruse different plugin websites for the HTPC software you are basing your system around, and seeing what additional services appeal to you and your family.
Conclusion
Creating your own custom Home Theater computer system is made a lot easier by taking the time to examine the different options available for your preferred operating system. With these HTPC software setup tips, choosing the right media center program, keeping your drivers and codecs current and expanding your system with additional plugins will all help to create the perfect HTPC experience for you and your friends and family.