Looking at The Best Rated Satellite TV Provider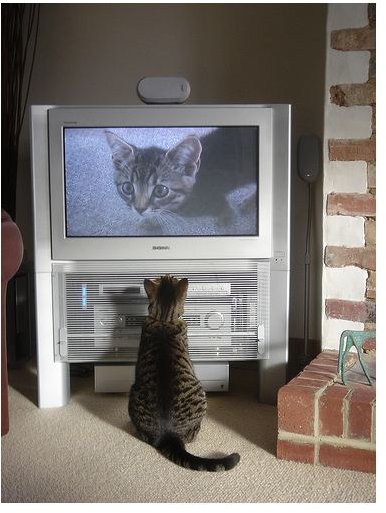 Available Providers
With so many offers in the mail, it's hard to decide between satellite providers. And, with each having their own personal pros and cons, who actually is the best rated satellite TV provider? Well, here's a breakdown of the pros and cons of the major satellite providers and who we think is the best.
For most people, there are only two choices: DirecTV or Dish Network. While satellite services such as Voom and Pegasus are starting to catch on, they are just not available to everyone, leaving the above mentioned two providers.
Reach and Equipment
Both of these services are available to a large audience, including many rural area customers. Both offer HDTV options, and the equipment for the two are basically the same: dish, access cards and a satellite receiver. With each of these services, you will have to get a special satellite dish if you want access to HDTV, and you will need to request the digital video recording (DVR) package if you want to be able to record live programming.
With both plans, HD receivers will be free when you sign up for a package, and you usually have to sign up for a two year contract to receive this. And, both are now offering free setup and installation.
Price and Programming
The real differences between the two types of satellite providers are in the price and programming realm. Dish Network has the cheapest start-up programming selection with its America's Top 120, which includes CNN, Discovery Channel, ESPN and the Disney Channel. The plan starts at $24.99 per month (it will go up to $39.99 after a year) while DirecTV's cheapest plan is $29.99 per month.
DirecTV, however, offers a few more channels 150, and this includes A&E, BBC America and Animal Planet. But, overall, Dish Network tends to be cheaper than DirecTV unless DirecTV is currently running a promotion. It would be helpful to check your local office to see if any deals are currently running.
Dish Network's top of the line America's Everything Pak includes 295 channels, including 31 premium channels. Depending on the promotions, this package runs between $84.99 per month to $99.99 per month. Channels in this package include HBO, ABC Family, Encore, The Food Network and several music channels. Promotional pricing is usually only honored for the first year.
DirecTV's top of the line package is the Premier package, which offers subscribers 285 channels. These channels include Cartoon Network, Cinemax, CNN, Comedy Central and MTV. DirecTV also generally has better sports programming than Dish Network. Depending on promotions, pricing can range from $85.99 per month to $114.99 per month. And, usually with DirecTV, promotional pricing is only good for one year.
So, Which is Better?
So, overall, which is the best rated satellite TV provider? While the programming may be comparable, you just can't get Dish Network when it comes to price. And, Dish Network has also been rated in the customer service department, which also gives it an edge over DirecTV. But, if you are sports fanatic, you may do better with DirecTV.