How to Install an Outdoor TV Antenna - An Easy Guide to Installing an Outdoor TV Antenna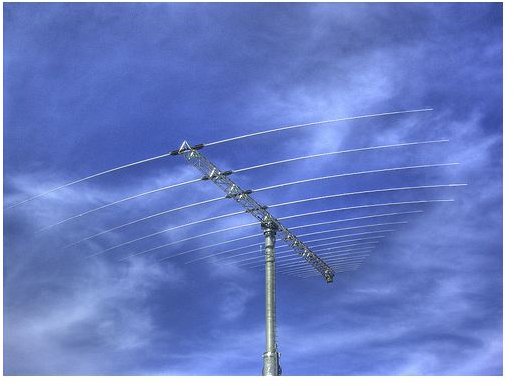 DIY Outdoor Antenna Installation
Outdoor antennas are great for people who live in areas where other types of service, including cable and satellite, are not common. While some local agencies, including homeowners associations, try to deter renters or homeowners from installing outdoor and/or digital antennas, you are allowed to erect them under the Telecommunications Act of 1996. And, with so many people living in rural areas, the need for an outdoor antenna can be high.
If you hire a contractor to do the work, it usually can cost between a few hundred to nearly a $1,000 to have somebody come out and install an antenna. You can, however, install an outdoor TV antenna yourself for just the cost of parts, which usually run only between $150 to $200. So, here are some easy steps on how to install an outdoor TV antenna.
Broadcast Signal
Before you begin, however, double-check the broadcast radius for the stations that you are trying to pick up. If you are outside that radius, you won't be able to get a signal, or you may only get a weak signal. So, this may make installing an antenna pointless. And, you don't want to do all this work only to find out that you can't get a signal.
Safety Issues
Now, before we dive into erecting an antenna, we need to go over the safety issues involved with installing an outdoor TV antenna. First of all,
never try an installation during bad weather. Lightening kills, and you will be a magnet during thunderstorms. Also, you won't have as much grip when the roof is wet or icy.
Always have a helper. He or she can hand you parts or help steady the ladder. Plus, if something does go wrong, they can call for help. Check for loose shingles or damaged wood before stepping onto a roof or deck.
How to Install an Outdoor TV Antenna
Now, let's move onto installing your antenna. Follow the below steps for easy TV antenna installation:
Materials
Mounting Kit
Screwdriver
Wood/Deck Screws
Drill
Installation Instructions
1. Find an installation location. If you can access a roof or high deck, this will be the best place for installation. You want to get the antenna as high as possible in order to pick up the broadcast signal. If you do not have or cannot access either one of these, install a tall pole, at least 15 feet in length, next to the house.
2. Screw your antenna mounting kit. Do this by marking the holes on the roof/deck section and drilling the screw holes. You might want to double-check that the area beneath your desired spot is firm before drilling.
3. Using your screwdriver or drill, screw the mount into place.
4. Install an antenna rotator so that you can move your antenna and readjust it as needed.
5. Add the antenna to the mounting kit. Read your instruction manual before attaching the antenna to ensure that you are doing it correctly.
6. Run the antenna cables into your house. If you had an old antenna, simply follow the path that those took to avoid additional holes.
7. Using cable ties and/or weatherproof duct tape, lock the cables in place all along the roof and house line.
8. With your helper inside watching the television, swivel the antenna until you get a good signal. Bolt the antenna in place.
Want to save money by making your own TV antenna? Read How to Make an Outdoor TV Antenna to learn how.