Learn about Some of the Best Home Theater Seating Manufacturers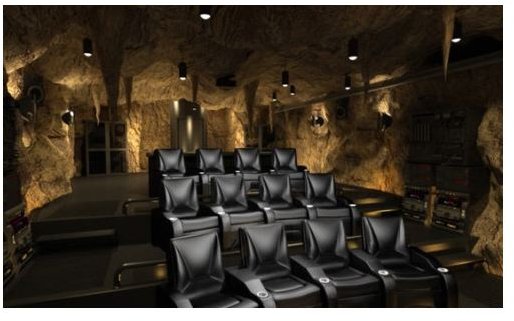 Overview
Almost any manufacturer can create and sell home theater seating. But, there are only few companies that stand out from the rest. So, to help you choose the best home theater seating, here are some great home theater seating manufacturers for you to consider.
Elite HTS
Elite HTS sells luxury, customizable home theater seats. You can choose seats based on style, features and color with colors ranging from traditional black to red to event blue. These chairs have high-end features, including a motorized recliner feature that brings out
the foot rest and reclines the chair back.
Elite HTS actually manufactures all their seating and provides consumers with a 10-year warranty on parts. Prices range from around $2,000 to over $3,000 for individual chairs.
Berkline
Berkline is generally known for their home furniture, but they have recently ventured into the home theater seating arena. Berkline features home theater seating that comes either as straight rows or curved for smaller rooms. These home theater seats have many of the features of recliners, including the ability to remove the back.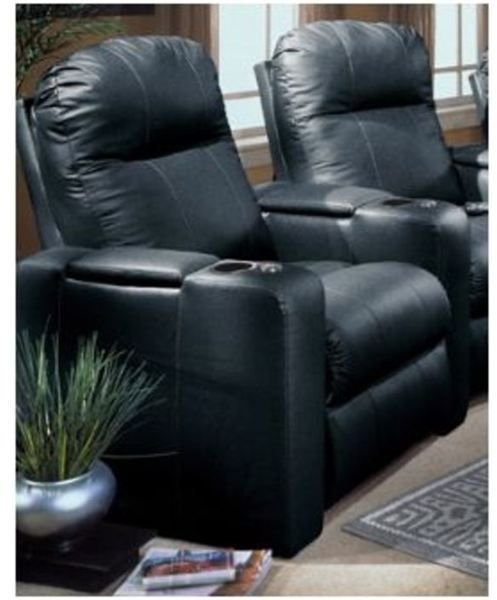 Other features include motorized recliners, foot rests, lighted cup holders and the ability to recline all the way back. Many of the units also feature ambient lighting on the base of the chair. Chair styles can be customized based on color, texture and features. Prices start at around $500 per chair.
Palliser
Palliser sells budget home theater seating, and you can generally buy their pieces from your favorite furniture store as opposed to trying to order pieces online. At around $600 per chair, these budget pieces won't empty your bank account, but there are a number of styles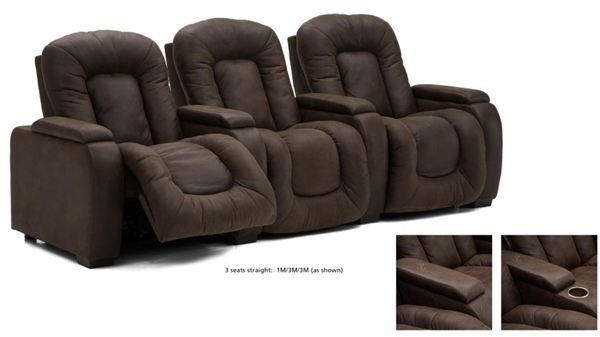 to fit any home theater room.
Palliser features sectional pieces that include lumbar support and extra padding on the foot rest. Colors and features vary, but most come with cup holders. The sectionals are curved for better viewing and come with motorized reclining. Most of their pieces are either leather or suede.
Irwing Seating Company
If you're looking for a company with lasting power, then Irwing Seating Company may be the company for you. It was been around for over 100 years and offers consumers very unique home theater seating options. Many of their home theater seating look like classic movie theater seats from the Golden Age of Cinema.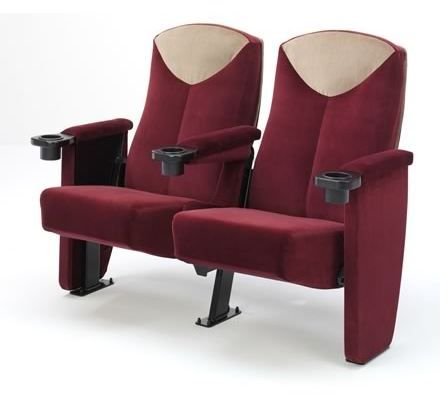 Interesting features include cast iron legs, flip-up arm rests, the ability to recline, therapeutic backs, outlets and leather or custom tailoring. Colors range from red to blue to cream, and some feature wood backing and arm rests. These high-end home theater chairs range from approximately $2,000 to $5,000.
Lovan USA
Lovan USA has been creating home theater furniture for years. Their audio/visual racks/stands and TV stands are always highly rated. Recently, Lovan USA released their own line of home theater seating. What sets these seats apart is that they're very stylish with just a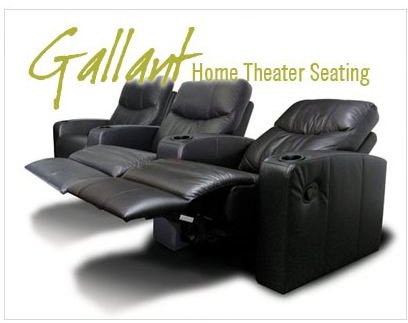 touch of color on the chair arms that give these seats an old movie theater style.
Their line of Matinee movie seats have the ability to recline far back and provide lumbar and head support. Many of their seats come with foot rests, and the leather seats give the lines a luxurious quality that will provide a bit of class to any home theater. Lovan USA home theater seating runs from $1,000 to $6,000 depending on whether or not you want individual or rows of seating.
Diagnosing Your Home Theater Seating Needs
Here are a few things to consider before you go shopping for home theater seating. You need to ensure that the seats will fit so always measure your room before ordering and buying seats. Also, figure out how many seats will comfortably fit in the room while still leaving enough space for people to have adequate leg room and the ability to easily walk between the aisles. For more ideas, read Home Theater Seating Tips and Ideas.