Affordable Home Theater Seating Buying Tips & Recommendations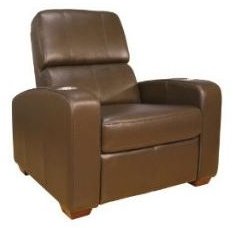 Overview
If you are on your way to having perfect home theater furniture, you could not afford to just throw away all your efforts and waste your investments with a poor home theater sofa to complete the set. Even if you have good audio and video quality home theater system but you have an uncomfortable seating, then it's as if you're not enjoying the benefits at all. Therefore, if you would like to find only the best theater sofa for you, here are the top guidelines you can certainly make use of.
Check Whether the Size of the Home Theater Suits the Chosen Seating
Before going into any other detail of the home theater seating, you have to first consider the size. Take a look at the size of your theater and see if the seating will fit well. You could not afford placing a huge sofa in your theater which leaves no space for people to come in and out freely. Also, don't limit its size especially if you know that several people might be using your home theater at once. Furthermore, you have to note that the size of the sofa could affect the quality of your sound system. When the sofa is bigger, there is a possibility for more interference of the sound to occur. Thus, you have to see to it that the dimensions of your sofa are just right to your home theater.
Consider the Type of Filling Used in the Seating
Aside from the size, it is also important to ensure comfort. You have to determine if you are comfortable in a very soft sofa or something which is firm. From there, you can decide on what type of filling should your sofa contain for you to feel comfortable. Try to check as well if the materials used contain allergens. Some sofas contain special cottons or foams which can trigger allergy for some. Therefore, try to consult your family members regarding the type of sofa in which they will be comfortable with.
Research on the Prices and Compare
It is undeniable that home theater seating can be expensive. If you like to have an edgy, fashionable sofa, but is beyond your budget, then look for something else at a lower price but close to your desired specifications. Before purchasing your home theater seating, try to canvass first from various stores. Compare prices and at the same time choose the sofa with the best quality. Make sure that the price will fit your budget including the delivery charge especially if you will buy it online.
Discounted Home Theater Seating at Amazon
As a recommendation, you can also check the discounted prices of seating available online. The following are examples of best quality but affordable home theater seating at Amazon.com.
Bell'O HTS100BN Double Arm Recliner from $1000 down to $554.18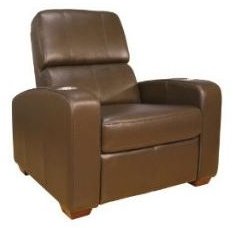 Dozydotes Theater Seating Recliners at $359.99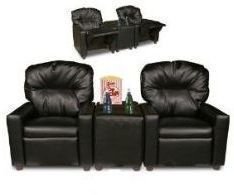 Bell'O HTS101BN Left-Arm Reclining Chair at $356.87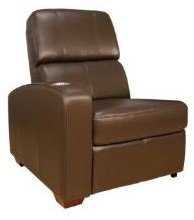 With these buying tips, you get the best home theater seating in terms of quality, but you never hurt your spending. Choosing the perfect home theater furniture with a tight budget is never an easy task. Even if you get the best of the home theater needs but you have uncomfortable seating, you will not enjoy your movie time. So maximize your home theater experience now by changing your home theater couch with the best but affordable choice.
To learn more about home theater seating, read Home Theater Seating Tips and Ideas and Home Theater Seating Layout.