Need for TV Tuners for PC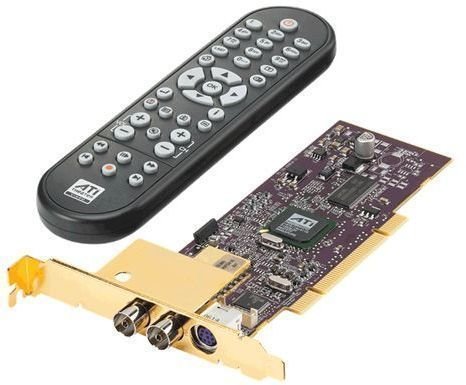 Overview
Day by day, TV tuner cards for PC are becoming very common in the computers with any kind of operating system having the capability of tuning in TV programs seamlessly. Additionally, there are many sound cards that are capable of working with 8 channel surround sound stereo systems, while the high end graphics cards display video on the high definition televisions/HD monitors, connected to powerful speaker systems. TV tuners for PC have now become an all-in-one package to deliver the goodness of DVR, DVD authoring software, and much more.
Multi-Tasking with TV Tuners
With the help of a high performance plug-to-play TV tuner card for PC, it is possible to match the capabilities of a normal television, that too at a very low price.
Though the features will differ from the brand to brand, the display on screen and the controls usually look like a normal TV. One can run the television application in one window and simultaneously do other work on the computer, or surf the web.
Customizing Controls with TV Tuners
Size of the computer screen can be increased depending on one's taste and many tuners provides the option of running the TV in full screen mode, meaning that the TV images can be viewed on the entire screen. In addition to the on-screen controls that can be manipulated with keyboard and mouse, many TV tuners also come with a remote control, which is wireless, and works just like a normal TV remote control.
Record Now, Watch Later
You can also find an interface for recording the current programs on many TV tuners, which makes it possible to record the programs that you're unable to currently watch, but wish to watch in future. When it comes to the general functionality of a typical DVD or VCR player, the on-screen control and remote control make the task of recording a lot easier.
Many TV tuners take advantage of an online programming resource like Titan TV, which programs the computer for recording a show as easy as the operation of a personal video recorder; generally lot more easily than the operation of a normal VCR.
The quality of recording can vary with various tuners in order to allow the users for storing the files with the user's preferred quality of audio/video, file format and the size. By means of a trial and error, it is possible to find out the settings that will work best with the user's personal preferences and computer hardware. The shows can be recorded in the basic modes for which, it will not take up much of the disc space.
Best TV Tuner for PC: Diamond Multimedia TV Wonder HD 650 PCI-Express TV Tuner
The Diamond Multimedia TV Wonder HD 650 is currently considered to be the pick of the lot, as it can record over-the-air free HDTV transmissions, analog TV, unencrypted digital ClearQAM FM, cable TV signals.
The TV Wonder 650 is way beyond an ordinary TV tuner for PC, as it has dual tuners for recording, which allows you to record a channel while watching the other.
With the power of HD 650 PCI-Express TV Tuner, your PC can serve the purpose of a Digital Video Recorder, allowing you to save your favorite shows to DVD, thanks to its DVD authoring software.
What's more, you can even attach your high definition antenna, and analog TV cable, allowing you to record, pause, and watch your favorite TV channels on your PC anywhere anytime you want to.
What to Expect from Next Generation TV Tuners for PC
Many tuners work as capture devices, including the usage of a coaxial connection for the reception of the TV signal, many tuners also include the ports for the connection of VCR, DVD players etc. The software provided with the tuner will provide the options fro the capture of audio or video from other different sources.
The best thing to do is to seek reviews, that shows what qualities and formats can be achieved with particular tuners as there are many different TV tuners for PC that may be ideal in different conditions. USB TV Tuners have also become a popular choice these days, and you can find out more about them here.
You may want to take a look at a comprehensive guide to PC TV Tuners.
Finally, here's a step by step tutorial to help you in Installing a TV Tuner Card for PC.