Which is the Best Widescreen TV?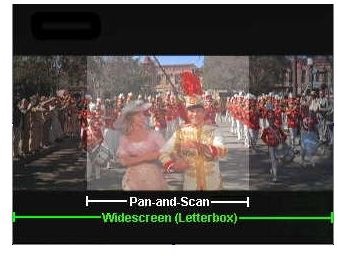 Overview
Normal TV screens have aspect ratio of 4:3 meaning that the TV is 1.33 times wider than as much as it is high. However, you may be shocked to know that most movies are filmed in 3:1 format, and usual TV screens completely clip off certain visual portion so as to help the image fit on our screens.
The lighter shaded area in this screenshot (courtesy of Warner Bros) is what you see when the TV screen is full (in case of normal televisions), but with a widescreen TV, and DVDs, you get to see the entire visual portion, just as you see in movie theaters.
This is precisely where the need for a wide screen TV arises. Now, it is once again a tough call to nominate a particular model as the best widescreen TV.
Basically, you may find widescreen televisions in two major categories –
• Plasma HDTVs
• Flat-panel LCD HDTVs
So, here are the best widescreen TV sets in both the segments.
Best Widescreen TV in Plasma HDTVs: Panasonic Viera TC-P50V10
The Panasonic TC-PV10 is sleek plasma HDTV, which comes with a unique design that Panasonic calls "one sheet of glass".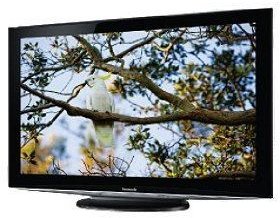 The TC-P50V10 eschews a brighter silver fade towards the bottom of frame, and looks much more attractive than its sibling G10. It has been rated amongst the top 10 coolest-looking TVs for 2009 as well.
This impressive wide screen plasma TV has a diagonal size of 50 inches, and a dynamic contrast ratio of 2000000:1. Coming to its noteworthy features, the Viera TC-P50V10 delivers awesome shadow details, and great color saturation. It is more than capable of handling the 1080p/24 sources, without even flickering for a moment, while the color detailing in custom mode after proper adjustments, is also good enough.
Another good thing about the new Viera TC-P50V10 is that this plasma TV isn't one of the energy hungry sets, and consumes considerably lesser power in comparison to the earlier 1080p plasma TV sets.
What's more, you can also access Internet services, and this amazing widescreen television set comes with a PC input, and four HDMI inputs.
On the downside, it is pretty expensive, and the accuracy of colors in non-THX modes isn't satisfactory (both primary and secondary). It isn't as efficient as other LCDs, and comes with cramped picture controls
As a whole, Panasonic TC-PV10 series delivers the power punch and unparalleled picture quality in the segment of flat-panel HDTVs, making it the best widescreen TV set of 2009, amongst the flat-panel HDTVs.
Price Range: $999.95 - $1050
Note: Currently, Panasonic TC-PV10 is not available on Amazon, but you can compare its current market price here.
Best Widescreen TV in Flat Panel LCD HDTVs: LG 47LH90
The LG 47LH90 is a promising contender in the lineup of flat panel LCD HDTVs, which also comes with excellent shadow detailing, and overall black-level performance, just like the Panasonic TC-PV10 series.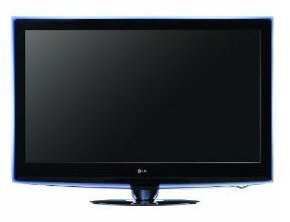 It has extensive picture adjustments, and a classy matte screen more than capable of handling the bright lighting superbly. As far as connectivity is concerned, you can't simply expect more from the LG 47LH90 with its PC input and four HDMI input slots (again same as that of Panasonic TC-PV10 series).
Coming to its design, a sleek glossy-black frame, which is elegantly rounded, encompasses its matte screen, while its semitransparent, blue-tinted stand stalk is also one of its attractive features, which gives a strong support to the panel above the swivel stand.
The best thing about the exterior appearance of the LG 47LH90 is its chrome-edged, illuminated power indicator that has "L E D" inscribed towards the bottom-left portion, along the edge, and a tiny LG logo.
Coming to its downsides, not only is the LG 47LH90 really expensive (costlier than the Panasonic TC-PV10 series and several other comparable models), but also has very ordinary off-angle performance. You notice some blooming, and the lack of S-Video inputs as well as interactive features is also quite a disappointment.
What's more, the LG 47LH90 fails to separate dejudder and antiblur processing. It has minimalist looks, but awesome picture clarity, thanks to its accurate color and deep black levels.
Despite all the downsides, as a whole, the LED-backlit LG LH90 series is simply an X-factor in the segment of flat panel LCD HDTVs.
Price Range: $1200 - $1800
Note: The LG 47LH90 is also unavailable currently on Amazon, and it is sold by an independent vendor for around $1250 at the Amazon marketplace.
Before making your choice, you may also want to take a look at reviews of Hitachi P50S602; a promising 50-inch Plasma TV and few more top quality HDTVs.